By Funmi Komolafe
This week's Joyful Homes focuses on the special programme of the Redeemed Christian Church of God ( RCCG)    held last month specially for women trusting God for the    fruit of the womb.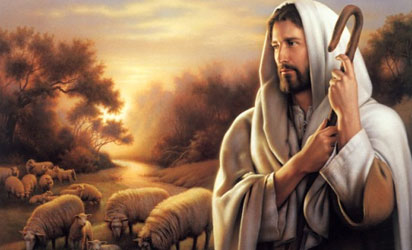 That programme, held every first Friday in September, was titled, "Good News".
The main preacher, General Overseer of the Redemeed Christian Church of God, Pastor Enoch Adejare Adeboye, made reference to Deuteronomy 7 vs 14 which states, " Thou shall be blessed above all people: there shall not be male or female barren among you, or among your cattle".
This is a confirmation of the word of God that anyone trusting God will surely have children because his words are "Yes and Amen".
Pastor Adeboye assured: "People being called barren, God says you shall not be barren".
He went on to prophesy: "Every child that shall be conceived after this meeting shall be    extra-ordinary".
I have heard this before and the Holy Bible confirms it. Special children come from supposedly closed wombs.
Examples are  Isaac, John the Baptist, Samuel, Joseph and Samson.They were all children whose mothers waited long to have them.
Sisters and brothers, are  you still waiting? Continue to trust God, strive to live according to his Word and render service to the Lord whichever way you choose.
God is still on the throne.He has not and will never stop doing wonders.
All you need do is keep your faith alive.
Pastor Adeboye, in that sermon, also made reference to the story of Hannah as recorded in Ist Samuel 2  vs. 20-21    who eventually had more than a son.
Verse 21: "And the Lord visited    Hannah, so that she conceived and    bore three sons and two daughters".
The General Overseer reminded  that Jesus is the Doctor who never refers a case.
When Jesus steps into your case,  you are sure of a glorious result.
In the course of that Holy Ghost Night, Pastor Adeboye released a word of knowledge: "Out of the children He (God) is going to release, this month, there'll be a thousand sets of twins".
If you are a believer, hold on to it and I suggest you begin to use it as a prayer point and declare it to yourself.
Declare to yourself: "I am a mother of twins".    While praying, please add Genesis 25 verse 24: "And when her days to be delivered were fulfilled, behold there were twins in her womb".
Laughter Foundation Ministry also has a programme entitled: 'My twins a must'.The programme holds every  Sunday.Apart    from sermons and prayers by the General Overseer of the church, Pastor    Gbenga Oso, mothers and fathers-in-waiting are also advised on    physical steps to take to realize their dreams of joyful homes.
These include the diet to be taken.
For those who have taken in a prayer meeting for pregnant women is held every second  Sunday  of the month.
Who do you accommodate?   
In our last edition, I promised to unveil the steps we take that could delay child-bearing.
A couple from one of the South-South states    took into their home a relation of the wife essentially to help with house chores    but they were responsible for her education.
At this time, they were still waiting on the Lord for their biological children.
They were very dedicated Christians. Both were church workers.
Suddenly, the woman got pregnant .Though she had series of challenges, she had a baby girl.
That is good news, you would say. Indeed it is.
However, when the father of the girl who lived with them heard the good news, you would expect that he too would be happy for the couple but he was not.
At this time, the woman was still in hospital .
You want to know how he congratulated the couple, when the husband broke the news? He said: "Let the child reach home first".
Brethren, that baby girl never reached home. She died.
Husband and wife were devastated .  The child they lost was a beautiful baby.
Once the shock was over, the man simply told his wife that he was going to send away everyone that lived with them including this particular girl.
She agreed even though the girl was related to her.
Please note that the couple agreed.
I'll try to cut this story short.    Fortunately for them and essentially because of this sad    incident, the General Overseer of Laughter Foundation visited their home and told them that by " this time next year, you will have a set of twins".
Indeed it came to pass.
The good news is that this couple now have two sets of    twins.
Good news on the way
Are you still waiting?  Your good news is on the way. Believe it, receive it.
Anyone in this position must remain focused. Be prayerful and shun distractions especially provocative ones.
God is still working on His throne.
Even if you have taken all medical steps and there are no results, please turn to the Lord Jesus , the Doctor of doctors, the Greatest Physician.
Remember, a special child is coming from that womb that they thought will never produce children.
I share with you a world of knowledge by Pastor Adeboye during the September    Holy Ghost Night.
He said, " There'll be great gathering of joy in      your house,    even your enemies will be compelled to come".
Hold on to God, don't give up and you'll have your good news soon in the mighty name of Jesus.
Your mockers will soon see you as a newsmaker.
Remember    to focus on the solution and not the challenge.
  Feedback-    Dear readers, thanks for your mails.    I have replied some and will reply others.
For those who have asked for the address  of Laughter Foundation International Ministry, it is Plot 6, Abayomi Adelaja Drive, off    Kudirat Abiola Way, Olusosun – Oregun , Ikeja , Lagos.      Phone nos are 08029030129, 08033645797,08055207683 and 08091622915.
Editor's Note: In our last edition, the sentence should have read, "The house help told Mrs. M. sibling that some forces (known to her) had taken away Mrs. M's womb".