By Theodore Opara
Director General of National Automotive Design and Development Council, NADDC, Engr. Aminu Jalal, has affirmed the commitment of Federal Government to the continuity of Nigerian Auto Policy.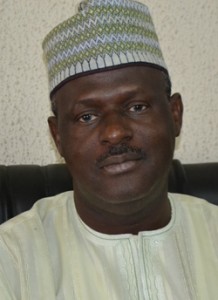 Engr. Jalal said that President Muhammadu Buhari had repeatedly emphasized the Federal Government's determination to diversify the economy through the promotion, support and protection of local industrial production in all areas that the country had sufficient capacity, including the automotive industrial sub-sector with its potential for mass employment.
He gave this assertion in his office in Abuja while receiving a group of Chinese investors from the world's largest manufacturer of high capacity buses, Zhengzhou Yutong Buses Company Limited, led by a director of the company, Mr. Michael. On patronage, the NADDC boss said Federal Government was committed to the patronage of made-in-Nigeria automobiles, and that all federal ministries, departments and agencies were mandated to source their vehicle procurements from local assembly plants except where the specification of the required vehicle was not among the range of models produced by the various brand names in the country.
He said: "We have the assurance of government's patronage at the Federal level and we are still talking to state governments to appreciate the benefits of buying from our local producers," adding that the products of our local plants are of very high quality and standards, have readily available service parts, have after-sales service and are cheaper because of the tariff differentials with the imported FBUs.
Engr. Jalal further explained that while the tariff for FBU imports outside NAIDP is 35 percent duty and 35 percent levy for cars and 35 percent duty for commercial vehicles, import tariff for investors within NAIDP range from zero to 10 percent for CKD and SKD assembly operations.
He said concessionary FBU imports within NAIDP would be at 35 percent duty for cars and 20 percent duty for commercial vehicles.
He added: "Financially, you will find that it does not make economic sense to import FBUs into Nigeria. The direct effect of the tariff differential makes the locally-produced brands relatively cheaper than the imported FBUs of the same brand.
"Now that we have succeeded to a large extent in bringing back assembly operations into Nigeria, we are focusing attention on local contents development and quality control." Engr. Jalal explained.
He added that efforts were now geared towards attracting international Original Equipments Manufacturers (OEMs) to partner with our indigenous entrepreneurs in setting up manufacturing facilities where locally available materials would be used to make good quality vehicle components and parts that can be incorporated into assembly operations.
The Director General emphasized that the Council was collaborating actively with the Standards Organization of Nigeria (SON) to ensure that all the local assembly plants and components manufacturers complied with stipulated quality controls and safety standards with a view to ensuring that Nigerian-made automobiles were not in any way inferior to similar products from reputable plants elsewhere in the world.
The Yutong team was in NADDC Headquarters to seek clarifications and make necessary business enquiries especially in respect to government's position on the continuity of the auto policy, tariff protection, applicable incentives, products patronage, quality assurance and standards. This is preparatory to its proposed setting up of vehicle assembly operations for the building of high capacity buses in Nigeria.
Presently, imported Yutong buses are in Nigeria for mass transit services especially in Abuja by the Federal Capital Territory Administration (FCTA) and Trade Union Congress (TUC).
The main products of Yutong are high capacity coaches, city buses, intercity buses, school buses and special vehicles. The company is reputed to have successively produced business purpose vehicles, recreational vehicles, blood collection vehicles, physical examination vehicles, ambulances, engineering vehicles, airport buses, aluminum city buses, learner-driven vehicles, products display vehicles, mobile library vehicles, sightseeing buses and other products featuring high technical content, sophisticated product structure and reliable quality to meet the diverse needs of customers and provide customers with best experience.