Nigeria's D'Tigers are not allowing their famous win at the Afrobasket championship in Tunisia last month to get into their heads as they aim to crown their year with the All Africa Games gold medal.
The African champions are facing Egypt in the semi-final tomorrow and, according to the coach, all the teams in the pool are strong and capable of winning the gold.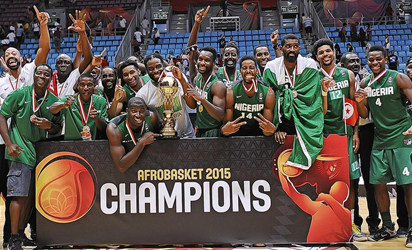 "We are facing equally good teams in the semi-finals. That we won the African title in Tunisia is not a guarantee that we will have an easy ride to the gold.
"We have Angola and Mali who are still in contention, but we are totally focused to get to the final and win the gold.
"Our women are equally on course. We will do everything that we can to get the right result," said Sanni Ahmed.
The Nigerian team rewrote Basketball history when they beat Angola 74-65 in the finals of the 2015  Afrobasket. They also earned an automatic qualification for the Rio 2016 Olympic Games.
Angola had been a stumbling block in Nigeria's quest for basketball achievements. Basketball enthusiasts here are already looking forward to a rematch of the Nigeria/Angola final.