By Ebele Orakpo
'BUT wait oo, what is this talk about President Buhari favouring the part of the country where he got more votes than the part where he got less?" asked David, a commuter in the Mile Two-bound bus as people discussed a statement credited to the President during his visit to the US.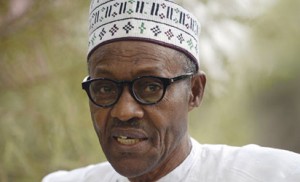 "Yes, I heard him with my two ears and watched the video with my korokoro eyes. I was shocked to say the least," replied Uka. "But what do you expect? That is only natural.
Do you honestly expect him to favour those who did not want him and therefore refused to vote for him above those who spent money, time, energy etc., to campaign and vote for him? Please let's be real for once!" said Tom.
"Bros, you can bring up that argument of favouring one group above the other if and only if the resources he will use to favour them in terms of development will come from his personal pocket, otherwise, he will be making a grave mistake," said Uka.
"God bless you my sister! That is one thing we have failed to understand. President Buhari is now the father of every Nigerian, whether you voted for him or not. As a father, he is not supposed to play the favouritism game," said David.
"Ok, let me use your analogy. Have you not seen where a father favours one child above the other, especially a child that is close to him and obeys him? It is a common practice," said Tom.
"Good, but can you tell us where such favouritism leads such families, especially when the father is no more? It breeds hatred amongst the children," said Fred.
Replied David: "Yeah, that father is free to favour a child above the other, that is his prerogative; it is his money and he can spend it whichever way he deems fit. But in the case of our President, the resources he will be handling are not his personal property; they are our common wealth that should be distributed equitably. So, that talk should not have arisen in the first place."
Said Rita: "The man tried to balance his reply. Most times we are too quick to judge without listening to the whole speech. He was asked how he intended to approach the Niger Delta issue 'with particular reference to the amnesty, bunkering and inclusive development.'
"The President said the constituencies that gave him  95 per cent votes will enjoy greater favour than those that gave him five per cent. He added that this is a political reality which he considers as being fair.  But he also conceded that under the Constitution, no state can be excluded from government, adding:
'So even if I want to show gratitude to those constituencies that heavily voted for me against those that did not even vote for me, they have the protection of the government and I have made an undertaking that I belong to everybody and belong to nobody.' That's what the man said. So why do they want to crucify him?"
Said Fred: "Nigeria is not an animal kingdom. Campaigns are over, elections had been lost and won, and now Buhari should be the father of Nigeria and not just the father of those that voted for him.
He can appoint his party members and those who voted for him into political positions but when it comes to sharing dividends of democracy in terms of sharing our common wealth, voting pattern should not come in at all. After all, the wealth no be im personal property to be shared according to his whims and caprices."
"I dey laugh in pidgin English oo. Let him try that and see. So because some people did not vote for him massively, he will go to their back yard, collect wealth and use it to develop those that voted for him? It will not work!" said David.