APPARENTLY, Wife of the President, Mrs. Aisha  Buhari, has been operating from the Office of the First Lady located inside the Presidential Villa, according to a report trending on blogosphere.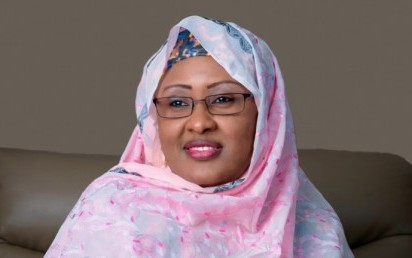 Since her husband's assumption of office, Mrs. Buhari has dropped the title of "First Lady" used by her predecessors and adopted the title of "Wife of the President.
But observers say Mrs. Buhari and her handlers operate from the First Lady's office used by her predecessors, and that the office is located beside the official residence of the President.
She has also been organizing events such as "thank you dinner" she organised in honour of APC women and youths for supporting her husband's election. At the conclusion of Ramadan, Mrs. Buhari also famously hosted children to an elaborate Sallah party.
In addition she has donated  cash or relief items to internally displaced persons and other groups in parts of the country and there is even talk of a pet project, just like previous First Ladies.
Buhari, who was the candidate of the All Progressives Congress, had promised that he would not have an office for the First Lady should he emerge victorious at the election. "The Office of the First Lady is not in the constitution, so there's no official role for them," Buhari had said."