Delta State Commissioner of Police, Alkali Baba Usman, recently, spoke on the crime situation in the state. Excerpts;
The crime situation in Delta State so far is tolerable, but compared to the last three months, kidnapping and armed robbery have been high. Where we cannot prevent, we are detecting. In the last month, we have arrested kidnappers and rescued not less than 12 victims. We have also arrested not less than 20 armed robbery suspects including those that unfortunately died in the exchange of fire. We have been able to arraign them before the court of law. The militancy is not a problem for now. They are listening to us whenever they come out to disturb public peace either because they have not been paid their wages or they have a problem.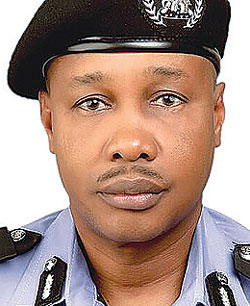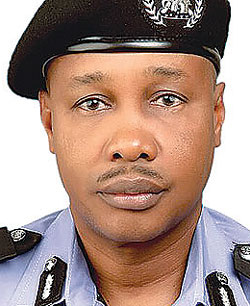 Cultism is also a problem but we are seriously dealing with the situation. Cultism is rising in Ogwashi-Ukwu, Agbor and Ibuzor but, we have been able to nip it in the bud by destroying their dens and arresting over 24 cult members. We have also been able to stop them while preparing to unleash mayhem. We were able to arrest them, round them up and recover their instruments of violence.
The recent launching of the safer highway is another bold step we have taking so far. It is one of the major programmes by the Inspector-General of Police. We launched it with 15 new patrol vans to be manned by not less than 237 officers to make it around the clock affair. It will be a 24-hour around the clock patrol of our highways and hinterlands especially, in Warri, where we have locked down by dedicating five vehicles and officers to ensure that all entry and exit points are manned. We have also mapped out as pin down points, all delicate lines where crime is found. The police and the Quick Respond Squad, QRS is also based in Warri and we have eight teams there. The Special Anti-Robbery team have been decentralised. We have opened an outfit for Special Anti Robbery patrol team in Agbor, Sapelle, Ugellei and they are doing a good job.
Our strategies are continuously been improved. The governor has also promised to come to our aid in terms of improving our logistics, both in communication and some stipends for the officers who are embarking on this patrol. We are also developing a welfare scheme for them so that they can improve and commit themselves to this job. We hope to make sure that continually, we review crime prevention and control strategy. We have been able to take care of our borders with the contiguous states of Edo, Anambra and Bayelsa states. In terms of our river rine areas, we are in partnership with Nigeria Navy. Our marine department has a working tool. We have our gun boats even though we are having problems with putting them on patrol on daily basis, because of   the problem of lubricants because it consumes a lot of petrol. We are on top of the situation but there is room for improvement. We are continually seeking for people's assistance, people's co-operation which we are getting from Deltans.
Challenges
The challenges are always there but you cannot be defeated by them. For instance, you might not be able to get fuel on the control price, you might not be able to get it in black market. Also, the challenges of the rainy season, it is not easy to get our men protected in terms of the real accoutrement . Well, the challenges are surmountable either by improvising or by making sacrifices which we are always trying to do.
Implementing IGP's crime strategies
The Inspector- General of police strategy in terms of investigation of crime, we are proactive. What we do now is to marshal our evidences on cases before we arrest. This has made it possible for us to have minimum of people being detained with us and it has also reduced the allegation about police asking for bail money, detaining people for longer days and so forth. The IG has directed that if any complaint comes before us, it must be investigated well.. For instance, if somebody complains to us, whether he has been cheated or he has been duped, defrauded or assaulted or whatever, it is the responsibility of the police to investigate the case properly. What we do is to ask the person to provide enough evidence in terms of facts and figures in either materials or whatever, before we reach out to the person being complained against. And, as soon as we get that person, we oblige him the opportunity to avail him with the allegation and the person gives his own side of the story. After careful investigation, if the complainant has a case,we arraign them in court. If the person is able to defend the allegation, we still give him justice. This is one aspect which shows that our investigations have improved. The issue of I have been detained and money has been taken for bail has greatly reduced. That has improved IGP's zero tolerance to corruption in the force.
Policemen attached to private individuals
That is one good thing that has improved our level of manpower in the sense that the deployment to government house has been pegged down to a specific number which enabled us to withdraw a lot of policemen and force them to the field. We have also withdrawn policemen from people that are not entitled to it and we have sent these officers to the field. This now makes us look like police that is not only policing the elite. It is now police that police the larger society. We try to provide more policemen on the field so that crime prevention and control can also be seen from the perspective of providing safe environment to the entire society.
Mopping up arms
What we do is to embark on searches from time to time and mop-up all these unlawfully acquired arms that are in the hands of criminals. In the last one month, I think we have been able to recover a lot of arms, particularly this locally- made cut to size double barrel and single barrel cut to size. One aspect that is still giving us a little problem is the issue of the vigilante which in the actual sense are doing very good job but, we really educate and lecture them that the law frowns at them using prohibited firearms. But to a large extent, we allow them to use dane guns and other things in conjunction with the police when they are on patrol because certainly, you cannot go on crime prevention or to a crime scene these days empty handed. Whatever supernatural power you have, you still need to have something to, at least, defend yourself.
Final knell on cultism
One good thing is that we have a law to prosecute cult members in Delta state. The state house of assembly enacted the law which we are using. We are also synergising with other security agencies including the local vigilante, to seek for information about them. We go after them before they even go out. We have broken their syndicate in Agbor We are succeeding in arresting and we are charging them and we are ensuring that the law takes it course.