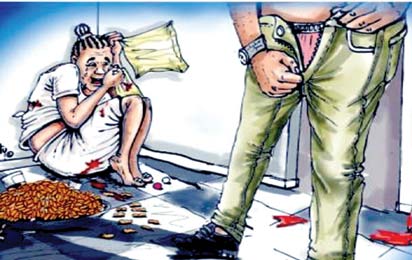 illustrative picture
By Gabriel Enogholase
BENIN—UNKNOWN assailants reportedly kidnapped, raped and murdered a 23-year-old-woman, simply identified as Joy Okoh in Benin, Edo State, and left her body in the boot of an SUV at Upper Mission Extension in the state capital.
It was learned that the deceased, who was said to be a bread seller at Lucky Way Junction by Ramat Park was alleged to have closed for the day's business at 7.30p.m., when she was kidnapped.
The car was said to have been snatched by the gunmen, used for the act and abandoned.
When contacted, state Police Public Relations Officer, Mr. Stephen Onwuchei who confirmed the story, said the police have commenced investigation into the incident.