By Debbie Olujobi
The human ego is the undoing of our peace and on a personal level, its a character flaw we all have to work on if we are ever to live and live well. Let's even just leave the politicians and religious figures aside and focus on our personal peace and well being.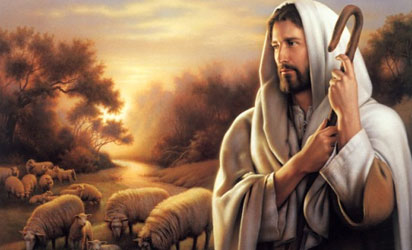 The innate impulse to compete with our peers, our colleagues and even family has set us on a race that is wearing us out. Where we don't want to join the frantic race to get ahead, family and society call us failures, when we do join and start running we become anxious and still feel like failures. Maybe its middle age but I have reached my breaking point and I am retiring my running shoes. I don't want to run like the hare when I just may be the tortoise! I need to feel at peace in my own life, without anxiety and the pressure to keep up with anyone and any expectations.
What do you have when you silence the voice of your ego and eliminate all competition from your life? My answer is peace. Peace is a necessary precursor for joy and that eliminates all forms of suffering. There is a voice that I have always trusted deep inside of me and I know that to be the Holy Spirit; it is not subjective, its my guide, has always been and always will be. In the middle of December, I sat in my office contemplating the economy, deadlines, financials, obligations and my annual redecoration plans and before I could give in to worry that still quiet voice spoke a "word" that continues to minister to me. "Better is a little with peace, than a lot with adversity".
It took a while to locate it in the Bible but I felt like someone who had just been doused in cool soothing water after a time out in a desert. I relaxed and didn't let workmen aggravate me, the perfect sofa was a month late being delivered and on hindsight I should have let it arrive before giving out the old one, new set of staff hired were a bit ornery but my new found peace helped me teach them the ropes and settle their endless squabbles. I found the retirement of my ego was just the panacea I needed to embrace peace. It was lesson 1 and I can report so far so good.
There is a school of thought that says the fall of Lucifer was a result of pride but his permanent condemnation no one can really explain. My nephew asked me what would happen if Lucifer suddenly repented and begged God for forgiveness and my answer was vague. In my view evil is incapable of repentance and since the Bible cant be re-written there is no provision for Satan's redemption.
That question is probably better suited to theologians and even though it was asked a few years back, I would like to know if anyone has a better answer than the rather vague opinions I voiced. Brings me to lesson 2, the ego is very presumptuous, so it makes sense that when you get rid of the ego, you also become less judgemental.
A few Sundays ago, I was part of a congregation and I cant exactly say my heart leapt for joy when a new impromptu album was about to be launched. Its my experience that people who need to appeal to religious sentiments to promote albums or books tend to be commercially unviable and I was prepared to let my mind drift off when that still voice spoke again. "Listen without judgement".
Judgement is a form of competition and a by- product of the ego. It's still a race of sort as it causes you to compare and judge something or someone by standards that are not always just. I actually felt that I was chastised by the Holy Spirit for presuming and judging someone and their offerings before I had even heard one track. I quickly set judgement aside and I was pleasantly surprised. This very unassuming young man who hardly ever made any eye contact had the voice of an angel, the song he did had everyone on their feet and I was humbled even more by how wrong my presumptions were. I have lately tried to not judge anything and anyone since then and I can say its making life fuller and even richer. Not judging anyone and anything is actually a big deal, it means you don't decide what is acceptable or abhorrent, you don't categorise or compartmentalise and most importantly you no longer have prejudices! Saying something is beautiful or ugly is a judgement and while there are some calls I can't stop my brain or is it mind from making most times,I just let things be, I let people be. I don't name anything or damn anything, they are what they are by virtue of their existence. We are all fearfully and wonderfully made, end of story.
The thing about running life's race has bothered me for a while as I have started questioning exactly what percentage of my 45 plus years I have been running other people's races! I have thankfully never been one of those people who have modelled their lives on a mentor's life. I have people that I admire and look up to but I don't want to live their lives or run their race. What has taken me time to figure out is my race, my abilities, my capabilities, am I the hare or am I the tortoise? I guess the answers to most of my questions will be left for posterity as only time will tell how fast and far my race was run! From where I stand, I would say a gentle trot is more my thing, I am not much for racing. I want to live my life in peace, I want to enjoy every moment of it without haste, I don't want to trample on anyone and I want to make several stops along the way.
That may not be cut throat enough for me to get on the Forbes list but thats fine, I am assured by faith that I am exactly where I am supposed to be, doing what I am meant to do. The question I actually would invite everyone to answer is multi faceted. " Whose race are you running and why? We cant all live our lives by the mob mentality where everyone is running in one direction and no single person knows why they are running or even where they are going! The tragedy would be to burn out and not finish the race God set before each and everyone of us because we couldn't decide whether we were the hare or the tortoise.
Subscribe for latest Videos