By Austin Ogwuda
ENUGU State governor, Sullivan Chime, has expressed confidence that the governorship candidate of ruling Peoples Democratic Party, PDP, Mr. Ifeanyi Ugwuanyi, would eventually perform better than him, if voted into power.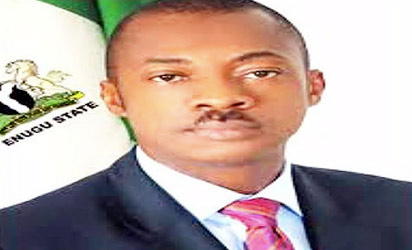 According to him, Ugwuanyi has the leadership qualities to take the state to the next level.
Governor Chime, who stated this while addressing a PDP Campaign rally at Agbani, the headquarters of Nkanu West local government area yesterday, also seized the opportunity to dismiss speculations over the existence of godfatherism in the state.
He said: "My administration is coming to an end. In the next three months, I will excitedly hand over to the incoming governor, Ifeanyi Ugwuanyi, by God's grace. My successor will perform more than me.
"He has the qualities to lead. There is no godfather in Enugu State. PDP is our godfather in Enugu State because the party produces our candidates.
"Ugwuanyi is so popular that even other parties could not produce their candidates for the governorship contest."
He told the mammoth crowd at the rally: "There is no godfather in Enugu State as far as PDP is concerned."
He pointed out that it was because of the sterling leadership qualities of Ugwuanyi and his endearing popularity in the state that some political parties could not field candidates for the governorship election.
The governorship candidate, Mr. Ugwuanyi, on his part, assured the people of Nkanu land of his commitment to their welfare and developmental needs.