AFTER investing billions of Naira in fighting corruption, the verdict of the Minister of Finance, Dr. Ngozi Okonjo-Iweala, is that corruption persists in Nigeria because we do not have institutions, systems and processes to prevent corruption. She should know.
"The cause of the disease is that we do not have in place the institutions, the systems and the processes to block and prevent it in the first place. That is the only difference between us and the people abroad," Okonjo-Iweala said at the Catholic Caritas Foundation Forum in Abuja. People, she said, would shun corruption if the appropriate systems were in place.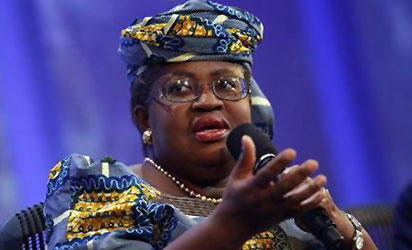 She did not say what her idea of the appropriate measures to prevent corruption would be or what she thought of the two anti-corruption agencies – Economic and Financial Crimes Commission, EFCC, and the Independent Corrupt Practices Commission, ICPC. What about the police and other security agencies? What systems and processes does the Minister expect to prevent corruption?
The comparison between anti-corruption efforts in Nigeria and "the people abroad" is absurd. Why do we not have institutions, processes and systems to prevent corruption? How did she operate in her many years in government without institutions, processes and systems?
What do we make of a high ranking government official speaking in these manners about other agencies of the government she serves? Worse still, she sustains the impression that nothing could be done about corruption without new agencies.
She should know how each new agency compounds the functioning of government with its bureaucracy and a life-long fight for space with other agencies. Beyond these, corruption thrives on opaque government practices. Secrecy in government operations enhances corruption. How open are governments willing to be?
Technology which she praised for weeding out about 62,893 ghost workers from the federal pay roll, and saving N208.7 billion is one of many processes to prevent corruption. Does the Minister not know this? Why are we prosecuting suspects in the pay roll and pension funds fraud, if there are no institutions to prevent corruption? Are these prosecutions not meant to deter offenders?
Corruption, even in the most effective systems, is challenging to prevent. In Nigeria, causes of corruption vary across sectors and circumstances. However, laws that place personality of individuals above their crimes, and low sentences are incentives, especially as offenders are often able to keep their loot. Many Nigerians steal, inflate contracts, peddle influence create schemes, to meet needs of dependants.
Governments, the major sources of the looted resources, have too many loopholes in their operations which officials exploit. A strengthening of institutions, systems, and processes, and improvements in the general conditions of Nigerians would curb corruption.