By Francis Ewherido
I always spend quality time with my octogenarian mother each time I travel home. I enjoy her company. I also made up my mind sometime ago that it is better to shower your love, time and resources on loved ones while they are alive so that if they die before you, all you will feel is that deep sense of loss, not regret over what you could have done that you did not do.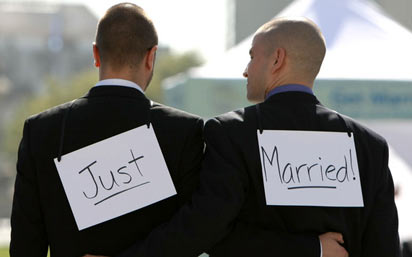 While I was with her last weekend, some of her relatives and friends of about 60 years were also there. Inevitably, these old women started to reminiscence about their younger days. They expressed shock and sadness over the drastic changes in some aspects of life. They started with fashion of married women. They expressed dismay over how many married women walk in the streets "half naked" in the name of fashion. Even more shocking to them is the fact that sometimes they are with their husbands which means the men approve of such obscenities.
These old women have grudgingly come to accept women putting on trousers, but they cannot understand why these trousers should be so tight and show panty lines. They cannot also understand why the trousers cannot sufficiently cover the bums of these women, sitting or standing. Even more scandalizing to them is the fact that some of these women wear these "inappropriate" trousers to church and resist correction from church wardens. "Some even want to receive communion like that", one of them exclaimed.
The discussion shifted to LGBT (lesbians, gays, bisexuals and transgenders). One of them said while growing up, more females were given birth to than boys, so why will a man change to a woman and deplete the already low male population. Some of them cannot really come to terms with what LGBT is all about.
Another set of these women are appalled at modern day "promiscuity." "In those days, it was a pride to announce to the whole world that I was deflowered by my husband", "no man, except my husband, has seen my nakedness." They said even girls who slept around before marriage lied that they were deflowered by their husband just to belong. They are bemused "about the desecration and cheapening of sex." Here, I laughed; girls do not deflower themselves. Na men do am. My interest here is, however, married women.
A recent study by condom manufacturers, Durex, rated Nigerian wives as the most unfaithful in the whole wild world. Whether this is true or false is of no interest to me. My interest here is you reading this article: even if all married women are unfaithful, please live your marital vow of fidelity. If your husband is not worth being faithful to, do it for God before whom you took your vows and out of respect for your children who passed through that birth canal. Do not desecrate it with adultery. Do-me-I-do-you mentality is very unhelpful in marriage, more so when dealing with adultery.
Beyond this, I could not help but empathise as I listened to these old women. Even in my comparatively short life so much has changed. Change, they say, is the only constant thing in life, so I do not have issues with change. But even in change, there is a fundamental core that is immutable. You cannot change that core. It is the attempt to change this fundamental core that I have problems with. Let us go down to specifics.
Many of us subscribe to Christianity and we are all firm and uniform on the Bible as our universal guide. The Bible talks about modesty and moderation in dressing, especially for women. The implication is that whatever women are putting on, including trousers, should be guided by moderation and modesty. But what do we get from many Christian women and mothers: immodest dressing exposing their bums, breasts and tummies and clothes clinging tightly to their bodies, including some outrageously shapeless bodies. Their daughters are also coming up in their footsteps.
A girl of about 13 years came to pay harvest levy in church. The dress she was putting on exposed more than half of her breast and she came to church with her parents because she said, "my daddy sent me to pay harvest levy." Can someone please explain to me what an under aged girl is doing with the so called sexy dress? Is she trying to get male attention? I am appalled at some parents. When your under aged daughters wear clothes exposing their bodies, they actually look older and more matured. You are therefore exposing them to male attention they cannot handle. With predators prowling around looking for females to devour, you are playing with fire.
The final issue these old women talked about is LGBTs. I have written quite a bit on this group and I have been labeled hater, moron, primitive man and so on. These appellations mean nothing to me; I am just glad that these people took time from their busy schedules, and in spite of myriad of reading materials available to them, to read my column. I agree with American polician Mike Huckabee: "homosexuality is a lifestyle choice like drinking…" Every adult has a prerogative to live his/her life the way he/she wants to, especially if you stay within the law.
When it comes to issues of common wealth or good, however, do not change the core to justify your deviation. The Bible is very clear on homosexuality and sodomy. As a Christian I am duty bound to love all mankind, but I am not under obligation to like every act of man, especially when it goes contrary to the Bible. If you want to marry your fellow man or woman, go to countries where it is allowed and do it in the court or registry. Do not tell the church of God to sanction same-sex unions. Change might be constant, but the Christian core is immutable.