Daddy Shockey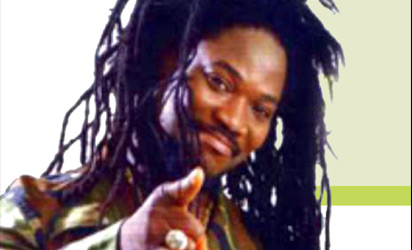 'It falls on my wedding anniversary' I am going to celebrate with my family today.Fortunately, it falls on my wedding anniversary and my son's birthday. So, it will be a double celebration for me. Definitely, I am going to stay with my family. And I believe that it is all about sharing love with your loved ones.
Oma Nnadi
'I hate to think about Val Day' Honestly and   sincerely, I do not observe the day known as St Valentine Day. I hate to think about it: it irritates me because I don't like how it's been seen! Maybe, how it is being abused because people cheat on daily basis. So, why will someone say ah my hubby didn't spend that day with me therefore he doesn't love me or my boyfriend is not with me and so, he's with another person: it's one day I look forward to let it come and pass : I already have plans of visiting my two close friends who just had bouncing babies : then later today, I am going to hang out with a friend…
Moet Abebe
'No valentine for me' There will be no Valentine for me this year because, I will be on a movie location.I will be shooting film, so, I am really going to be very busy.
Nazareth Jesse
'No Mr. Right to hang out with' I really don't have a plan on how my Val will be celebrated because I don't have a boy friend to hang out with. So, it might just be an indoor thing unless that Mr. Right decide to show up today which I am eagerly waiting for, and very expecting. I wish to celebrate this Val with my Mr. Right, and not just to hang out with anybody. I don't intend to mess around though. Just hoping for a memorable day.
Charles Inojie, Asiegbu, others for O'jez Val party.
Following the postponement of Nigeria's presidential election scheduled for February 14, the annual O'jez Valentine Party earlier scheduled for Sunday, February 15 , will be holding this evening."Our yearly O'jez Valentine Party will hold today, its traditional date at our National Stadium, Surulere-Lagos outlet," celebrity restaurant's C.E.O Chief Joseph Odobeatu said.
With a lot of crazy and entertaining acts on the bill this year, Odobeatu is optimistic that this year's O'jez Valentine Party will turn out to be "an unforgettable Valentine for fun seekers and lovers. We are glad that our funny in-house comedian, Elder O is back, he is teaming up with one of the craziest young comedians in Nigeria that stood in for him during his two months absence, MC Prymzo, to push audience members to the limits. Crazy Legs, David Crusaders, O'jez Band among many others are on the bill this year."
Also, celebrities who have confirmed attendance with their families are Nollywood actors Leo Mezie, Ejike Asiegbu, Bimbo Manuel, Zach Orji and Charles Inojie and singers ArtQuake among others.  O'jez Valentine Party will begin at 7pm and end at midnight at O'jez restaurant, National Stadium premises, Surulere-Lagos.