A Federal High court in Abuja presided over by Justice Ahmed Mohammed on Wednesday set aside the summons by the House of Representatives on the Minister of Petroleum Resources, Mrs. Diezani Alison-Madueke to appear before it to answer to allegations that some ten billion naira was spent on a private aircraft charter.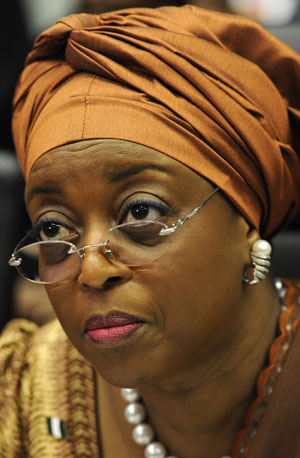 Justice Mohammed in his ruling voided the invitation by the House on the ground that the conditions precedent in line with Section 88 of the constitution of the Federal Republic of Nigeria, were breached by the lower chamber of the National Assembly in summoning the Minister.
The Court held that the conditions were that the House was to publish in the National Assembly journal and the gazette of the Federal Government, the resolution directing the probe of the Minister; noting that the procedure was not followed accordingly.
Justice Mohammed in the judgment also held that until the conditions precedent are followed, the National Assembly could not issue summons on any public officer for the purpose of investigation.
The court also ruled that in the instant case, the permission of the President was not needed before the Minister could appear before the National Assembly, because the allegation against the Minister was on unofficial use of public funds to hire a private aircraft. The court however advised any public officer to always honour invitations once the conditions precedent are followed because the National Assembly has powers to summon any public officer.