By Hakeem Jimoh
One of the major hypes in nutrition in recent years has been about 'supperfoods'. The Macmillan Dictionary defines 'superfood' as a food that is considered to be very good for your health and that may even help some medical conditions.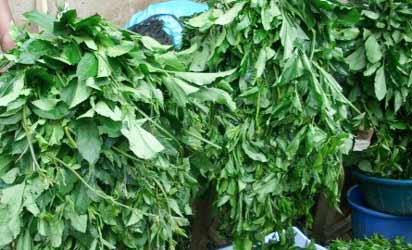 The Oxford Dictionary definition states a superfood is "a nutrient-rich food considered to be especially beneficial for health and well-being".
Many recent superfood lists contain common food choices whose nutritional value has been long recognised as exceptional. Examples of these would be berries, nuts and seeds in general, dark green vegetables (such as spinach, kale, collard greens, Swiss chard, Brussels sprouts, and broccoli), citrus fruits, vegetables with bright, dark, or intense colours (such as beets and their greens, and sweet potatoes), many legumes (peanuts,lentils, beans, raw cocoa), and whole grains as a group. Almost all of the mentioned superfoods are vegetarian per se. There are just non-vegetarian superfoods like few fatty fish such as salmon, mackerel, and sardines.
In Africa, we know a whole range of foods with apparent super health benefits. Only that we do not make a big fuss about it and we are not marketing them like their equivalents mostly in Western countries.Funny enough, Western superfoods are looking increasingly now to Africa.
People over there are paying an arm and a leg for a small portion, while we are hardly having time for those.In Germany I coincidentally passed by an entire shop only for Moringa products.
In West Africa, many people have forgotten about the Moringa benefits known for centuries and wonder why Moringa trees are in their backyard. Tradition aside, are any of these plants and foods actually good for us? Many studies have confirmed the benefits of superfoods.