By Clara Nwachukwu
The Aiteo Group has finally confirmed the acquisition of 85 per cent equity in Oil Mining Lease, OML 29, being divested by the Shell Petroleum Development Company, SPDC.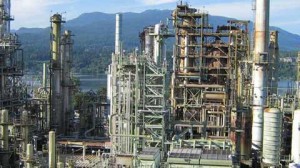 The purchase of the asset, reputed as one of Shell's most prolific oil block has been enmeshed in controversy.
Clarifying the purchase of the block in a statement signed by Mrs. Oseyemi Oluwatuyi, Aiteo said its consortium sealed the deal with $2.7billion, which also included the Nembe Creek pipelines.
Oluwatuyi, therefore, discredited earlier reports claiming OML 29 had been acquired by the 'Taleveras-led consortium', also interested in the asset.
The statement read in part: "It is a total misinformation in the local and international media that it is the 'Taleveras-led consortium' that acquired the assets divested by Shell. Therefore, it had become necessary to correct the misleading media reports about the acquisition of OML 29, the most prolific of the oil blocks sold off by Shell."
The statement also clarified the shareholding structure of the consortium, which had 2.7 billion unit shares with Aiteo Energy Resources Limited holding a total volume of 2.294 billion units. Tempo holds 270 million units representing 10 percent equity, and the balance of 135 million by Taleveras.
The Africa Oil & Gas Report had estimated OML 29's proven and probable reserves (P1+P2) at about 2.2 billion barrels of oil equivalent, BOE. Its hydrocarbon fields could deliver as much as 160,000 barrels of oil per day, and 300 million standard cubic feet of gas per day (mmsc/d) at peak output.
Shell, the operator of the oil block in joint venture sold its 30 percent stake in the block and pipeline. France's, Total divested its 10 percent, while Italy's Eni SPA sold its five percent to the indigenous consortium. The Nigerian National Petroleum Corporation, NNPC, retained its majority 55 percent under the Joint Operating Agreement, JOA.