By Peter Egwuatu
Nigeria's financial services sector yesterday received a boost as investments totaling N16.2 billion (US $100m) from a new fund LeapFrog Investments would be invested in the sector.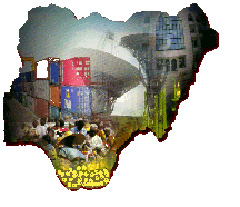 LeapFrog Investments said it has raised a freshN65 billion (US $400m) fund to invest in financial services companies in Africa and Asia , out of which N16 billion is expected to be invested in Nigeria , which was selected as a priority country.
Vanguard gathered that the N65 billion (US $400m) fund will be invested in high growth businesses in Africa and Asia.
The fund as gathered is backed by many of the world's leading development financiers, insurers, reinsurers, pension funds and asset managers.
LeapFrog is the world's largest dedicated equity investor in emerging markets financial services, with partner companies serving 22.7 million people across 16 countries. Nigeria is a priority country for the firm.
"Nigeria is a highly appealing investment destination, with stable economic indicators and an increasingly welcoming business environment," said Dominic Liber, LeapFrog partner. "The Nigerian financial services industry presents a real opportunity for growth and there are a number of companies that are targeting the country's vast emerging consumer market."
According to a statement made available to Vanguard, LeapFrog's fund will make equity investments of up to N8 billion in any one company. "These must be established businesses that deliver insurance, savings, pensions, investments, credit, remittances or payments"Leapfrog noted.
"We will be looking to invest in financial services businesses with strong management teams, an appetite for growth and profitability, and a focus on the emerging consumer," Liber said.
LeapFrog has a strong track record in Nigeria. In 2012, Liber orchestrated Leapfrog's strategic partnership with leading asset manager Asset and Resource Management Co., to invest in ARM Life, which today benefits over 600,000 Nigerians with life insurance.
Jumoke Ogundare, Deputy CEO  of ARM, said "Thanks to Leapfrog's hands-on operational support to company management, we have not only gained a capital provider but also a trusted partner."
Backers of the new LeapFrog fund include leading development financiers CDC, DEG, EIB and FMO; six of the world's leading insurers; three of the world's leading reinsurers; major pension funds;and global asset managers.