By Debbie Olujobi
Comedy is great fun, I especially love to laugh heartily and I can make jokes of most sad situations. If you can find some mirth in adversity, you can find enough hope to positively spin things around.
That said, there is nothing funny about tragedy, plagues and terror, I haven't found the jokes in those situations just yet! I am amazed to be writing this column this week as it wasn't a possibility I even gave a thought to.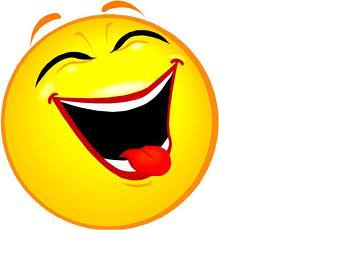 Just a few days ago, I sat down with a publisher friend of mine who had asked me about it, he had really wonderful things to say and tried to dissuade me when I had broken the news to him that I was done with it.
I was just looking for a good way to tell my editor who has bent over backwards to accommodate my excruciatingly busy and tiring schedule that I didn't want to write anymore. He said I was probably suffering from a writer's burn out and should just take a month or so off. Seemed a good idea and I would have put that call through if God hadn't decided to crack a joke that could only be divine.
For some reason, I hesitated to make that call and God intervened in a way that only He could have done. My better half is also a fan of the column and he was the first person I told of my decision to rest it.
Truth be told I had kept at it because he encouraged and prodded me most times; I confessed that the joy of writing had deserted me, so if I kept at it, it would be for him. He could see that I was struggling to cope with a plate that had way too much on it, so he didn't put up too robust an opposition. I wont say he was pleased with my decision but I believe he understood it.
The hesitation in making the call to my editor turned into a complete block as I plain forgot and didn't remember till the day after when my phone rang and I saw a name flashing that had me genuinely flustered! It was Uncle Sam, my mentor, my publisher and my friend.
It was bad enough prepping myself to give the goodbye talk to my editor, I didn't have the liver to give one to my publisher. It was quite funny hearing myself apologising profusely for going AWOL for the past few weeks and saying yes of course when he calmly told me that he expected my column to be submitted for the coming week!
"Have you ever thought of your writing as a ministry?" that's a question I have been asked countless times and I always said No. Writing for me is therapy, it's how I process my thoughts and make peace with difficult situations.
I find that things aren't so bad if I can write them down and I know it's kept me sane and thankful over the years. I didn't want anyone to make it seem like work, or another obligation, in my view that would milk it of all its joy and for some time it has felt like work.
To be sincere. I honestly cant think of another person on the planet aside uncle Sam who could have had me do a 360 degree turn and the one person who knows that would be my maker, I didn't even think he would notice I had stopped and it's even more surprising what happened after that call.
I haven't felt like writing in months but here I am, a day after,  in the middle of a crowded store, music blasting, people about and my fingers are flying over the keys getting the words out. My preferred option to write is some peace and quiet, a full belly and comfortable seating. Amazingly right now, I am standing crouched over a counter and typing like a crazy genius! (crazy because I am muttering to myself as I type).
Can writing be a ministry? I don't know, but it could be a calling of some sort. As long as I get peace from it and people get encouraged or positive by it, its a great calling. Did uncle Sam's call give some much needed validation?
Maybe but validation doesn't bring grace or even zeal and only those two components can explain this 24 hour reawakening. Only God gives grace to the weary, only He can move an engine further and faster even when it's running on empty. How long can I keep up without getting a burn out?
I don't know, I do know grace is never in short supply and I will be praying for it in abundance. By the special grace of God, I will walk and not faint, run and not grow weary, mount up with wings like an eagle and continue to be a blessing while I yet draw breath.
So let's catch up! Last time I wrote the scourge of Ebola was very new and I remember praying for the beautiful and amazing Dr Ameyo Adadevoh. She has since been translated into glory and we all thank God for raising a Heroine who confronted death for her nation. She lost her life but enters immortality gloriously. She gave her life to save that of millions and we will never forget.
I had the privilege of meeting her and I can confirm all the beautiful eulogies written and spoken to be very true. She will definitely rest in peace, living in peace is now left to us who still live. According to my children, the last holiday was the best one so far and while I appreciate that sentiment, their parents are yet to recover from all the expenses.
My favourite bit was a ferry trip and I can truly say I now know how the other half live. It was amazing, I didn't much care for the cuisine but I have proven that man can live on hot chocolate and plantain chips. A wedding in the family also made for beautiful memories as all our loved ones took the time and congregated from different corners of the globe to celebrate with us.
My goodbye didn't quite work out and I am convinced I was the victim of a divine joke, God must have been laughing while I was planning and luckily I find it hilarious as well. My Pastor says that 24hours is all we need to do all we have to do, according to him, our God is not a God of confusion, the time frame we have is more than enough given the grace that is so readily available.
I imagine there are others like me who are struggling and buckling under the weight of a myriad responsibilities and I pray for them the same prayers I pray for my self.
May the Lord direct all that you do so that whatever you do is effective and effectual, may you never be overwhelmed by life and reality such that you begin to resist even its blessings and glory, may you find laughter in big and little things and may you recognise the hand of God when he intervenes to straighten your affairs, may your ears be tuned to hear when He laughs!
Subscribe for latest Videos