By Dele Sobowale
"History is little more than the register of the crimes, follies and misfortunes of mankind." Edward Gibbon, 1734-1794. (VANGUARD BOOK OF QUOTATIONS p 92).
Crimes have been committed in Akwa Ibom State – murders, kidnappings, arson, abduction, extortion – most of which had not been solved by the Nigeria Police or the SSS till today. By 2009, according to the Annual Report of the Nigeria Police, Akwa Ibom, hitherto low on the league table of states for crimes had risen to the number one position. It was definitely not the sort of "trophy" any state governor would like to keep on his shelf.
In that fateful year, 2009 that is, 177 murders were committed in a state which never recorded up to sixty a few years back. By 2010 the crime rate had exploded such as to erase the record of 2009. Some would recall that on February 14, 2010, the Governor was reported by the DAILY INDEPENDENT as asking his supporters to "crush all opposition to government."
A few days after that declaration, one Engineer who had relocated from the Far East  in 2011, barely escaped assassination. He was hastily flown out of Nigeria for treatment to save his life. His aged mother was not so fortunate. After being kidnapped, and a ransom paid, the poor old woman, about 80 years old, was still murdered and the body dumped on the road. Several cases of murder and kidnapping were recorded in quick succession and Akwa Ibom State which up to 2007, was one of the safest states in Nigeria, leapt to the first position for crime nationwide. Until the 2011 elections were conducted the state was gripped by fear; few people could be seen  out after 7 o clock at night and even home was not safe.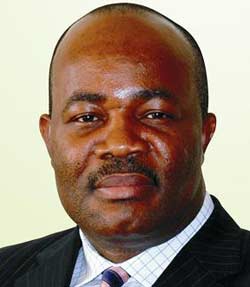 While the opposition pointed accusing fingers at the state government, the Police and the SSS failed to solve a single one of these crimes. Akpabio was stoutly defended by his appointees – some of them have since turned coat. The truth might never be known until one of the murderers and kidnappers choose to confess and provide evidence.
However, guilty or not, Akpabio needs to understand that there has been a significant change in his situation with respect to power. In 2009, he still had six more years to spend in the Government House – more than sufficient time to deal with the opposition. Now, he has ten months left in power and must hand over the levers of power to a successor. A lame duck governor, seeking to go to the Senate and deliver his state to the President embarking on a quest for the second term, is so distracted as not to constitute such a formidable foe. And, from May 29, 2015, he will be on his own….Creating mortal foes should not be one of his most pressing problems.
One obvious unintended consequence of his utterances, quoted in PUNCH, July 17, 2014, needs to be pointed out to the governor before we turn the page, for now, on this matter. From now until the 2015 election for governor in Akwa Ibom State, Akpabio has opened himself up to unintended consequences of his statement on how to deal with opposition in the state – whether or not he was responsible. His immunity from prosecution ends on May 29, 2015. He will be well-advised to remember the fate of former Governor Mbadiniju of Anambra State….
"WHERE ARE THE CHIBOK FATHERS?" – Lisk-Carew
Captain Abiodun Lisk-Carew, retired Air Force officer, and a former Chairman of the Lagos Island Local Government Council, last week exploded in anger when he read another story about the Chibok girls and their mothers in the papers. In a call to our columnist Dele Sobowale, the former Council Chief and a father to several kids voiced his disappointment at the passive role the fathers and brothers of the Chibok girls are playing in the entire episode.
"Where are the fathers and brothers of these girls? he asked, visibly angry. "Are we expected to believe that some Nigerian men are so irresponsible or gutless as to leave the search for their daughters and sisters to the women alone?" He went on to say that,  "Everybody in Nigeria should hold these men, without "balls", responsible for not doing enough to bring their own girls back instead of leaving the task to the Federal Government alone as if it does not concern them", he concluded.
P.S. I was informed that some of the fathers had been actively involved in the struggle to return the girls. But, the print media had made it appear as if it was an all-female affair.