Federal government has assured people of Ogoni that it would soon release funds for implementation of the UNEP report in the area.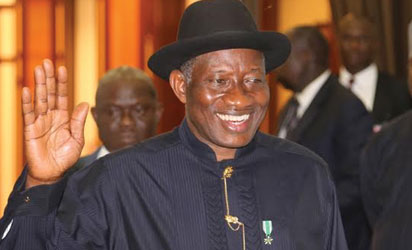 Minister of Petroleum, Mrs Allison Madueke who gave the assurance yesterday at a one day consultative meeting between the federal government and Ogoni in Bori, heaquarters of Khana local government area said the goverrnment was going to work with United Nation's body, community and other relevant stakehokders to carry out a thorough clean up of Ogoni communities.
The Minister who was represented by the Permanent Secretary, Ministry of Petroleum, Mr Danladi Kifasi said government would ensure that the fund meant for the remediation exercise was used effectively.
"The federal government is mindful that the funds meant for remediation and restoration activities in Ogoniland are used for that purpose.
The funds are ready. Soon, we will be working with the UN, Ogoni communities and the relevant Nigerian agencies to pull our our collective knowledge and construct a road map to deliver a comprehensive remediation programme with a focus on immediate delivery and restitution", he said.
Meantime, the federal government has been told to declare Ogoni an environmental emergency. President, Movement for the Survival of Ogoni People, MOSOP, Mr Legborsi Pyagbara who read a communique at the end of the meeting also called on President Goodluck Jonathan and his Minister of Petroleum to visit Ogoni to see the level of pollution documented by the UNEP report.
The people also expressed worries with delay in implementation of the report three years after it was released to the federal government.
"We are calling on the Federal Government to declare Ogoni an environmental emergency because of the level of degradation here as discovered by UNEP.
"UNEP submitted its report on the pollution in our land three years ago and we are suprised that the federal government has not implemented that report. What has caused this long delay. The $1billion which UNEP said would be needed to clean-up the area is not much for the federal government.
"Why has the President who is from the Niger Delta failed to release the funds meant for the clean-up and start the process of implementation. We want HYPREP scrapped and replaced with Ogoni environment and restoration authority in line with the UNEP report.
"We therefore call on President Goodluck Jonathan and the Minister for Petroleum to visit Ogoniland and see things for themselves, except the government is saying that the over 2000 Ogoni lives lost to military repression and the continued death of our people due to pollution of our land is of no concern to them," he said.
Senator Magnus Abe, Prof Ben Nanee, Prof. Roselyn Konya were among prominent Ogoni sons and daughters at the meeting.