By PETER EGWUATU
In its support to create employment and boost the financial inclusion initiative of the Central Bank of Nigeria, CBN in the country, the Chartered Institute of Stockbrokers, CIS said it is targeting one million students to drive financial products by 2015.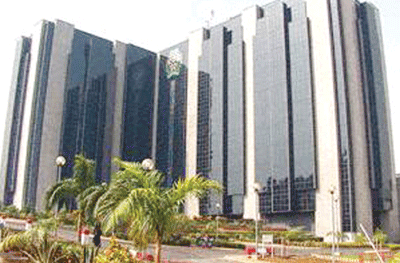 The CIS also pledged to follow up with the National Assembly for the passage of the Chartered Institute of Securities and Investment (CISI) bill, stressing that it will help expand the scope of the instate and make it not just a strong brand in Nigeria but also in Africa.
Mr. Albert Okumagba, who disclosed this during his investiture as the 8th President /Chairman of Council of the CIS, said "CIS will use its platform to create and support knowledgeable professionals that will help deepen the financial inclusion plan for Nigeria.
To this end, between September 2014 and August 2015, we plan to introduce a monthly diploma exam in Securities and Investments with the objective of producing knowledgeable back office for capital market operators and sales agents for the entire financial system.
We have set an ambitious but achievable target of training 150,000 students in 2014 and one million students by the end of 2015."
While addressing members of the institute and the entire public who were present during the investiture, Okumagba disclosed that the CIS is working with other capital market stakeholders in the public to craft a Nigeria saving strategy using all platforms in the financial system, such as : Insurance, Pensions, Mortgage Securities, Mutual Funds, Commercial Banking, Merchant Banking and Microfinance.
According to him "The CIS will provide the requisite professionals to trade on the four markets platforms- Nigerian Stock Exchange, NSE, NASD Plc, FMDQ Plc and the Nigerian Commodities Exchange as stipulated in the law backing the operations of the institute."
Okumagba, also pledged to deepen the Over-The-Counter (OTC) market for securities unlisted companies in Nigeria saying that doing so will empower more Nigerians in particular and the economy in general. According to him, CIS will provide every assistance under its purview to be a relevant support to the growth and development of the alternative securities market.
We have re-organised its education committee and expanded its curriculum to accommodate all securities trading styles, explaining that CIS programmes now will include a focus on training professionals to operate on the OTC market."
Mr. Muritala Ariyo Olushekun, the immediate past president of CIS, in his speech highlighted some of the achievement of his administration to include: tackling of forbearance for stockbrokers, waiver of Value Added Tax, VAT and stamp duty on stock market transactions, CISI bill, restructuring of conflict resolution mechanism and launch of CIS Building Funds amongst others.
He assured the incoming president of the institute of his continuous support, saying the task of improving the profile of the institute is a continuous one and requires the support of all members.