By Chris Ochayi
The Chairman of the Cement Company of Northern Nigeria Plc, Alhaji Abdulsamad Rabiu, has decried the high cost of electricity to power production equipment in his factory.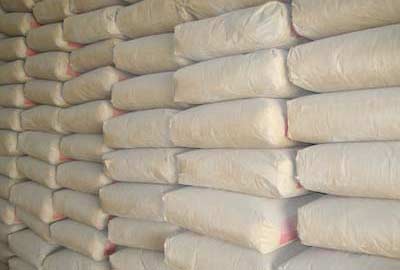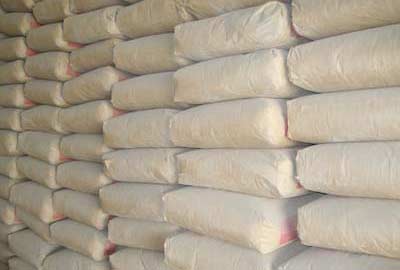 Rabiu, who spoke with newsmen on the sideline of the company's 35th Annual General Meeting, AGM, in Abuja, regretted that despite the high cost, the company is finding it difficult to access the Low Pour Fuel Oil, LPFO, to power the plant.
He said, "Energy is a very important variable and as you all know, the cost of energy to us is very high and it is ourbiggest expense even though we are located in a unique area where we enjoy some advantages.
"Our expenses on energy are becoming a bit of an issue to us and not just the price but the availability because we don't get LPFO from the refinery every day and for us to import LPFO to our plant is prohibited. That is why we depend on Kaduna refinery to have LPFO and that is becoming a very critical issue due to the cost on a monthly basis which is about N600 million.
"What we are looking to do now is to convert to coal, and if we are able to import pet-coke which is inexpensive for now and blend it with our local coal, which has high sulphur concentrate because we may not be able to just use the local coal unless we blend.
"With that, the only challenge that I see here is transportation of the pet-coke from any port in Nigeria to Sokoto;
that can be quite expensive but I think it is cheaper for us to convert to coal and hopefully by next year.
"We will be able to divert parts of our energy to coal otherwise it will be very challenging for us, as Ashaka which is our biggest competitor in that part of the country has already converted to coal and they are doing very well with it. We just have to otherwise we will not be competitive and we are not far from each other."
On expanding the plant's capacity to 1.5 million tonnes, he noted that, "there are a lot of talks on expanding the plant because what we have even though it is doing very well is not enough. We have an installed capacity of 600,000 tonnes, which we are doing now in the plant that is about 30 years old and still producing at that capacity.
"What we are doing is that we will look at all the options on the table to continue with the expansion plan. At a time it was very prohibitive for us to actually go to the bank and borrow money because of the high rate of interest. In any case, the kind of money we are asking for will be very challenging to get from the banks, which is about $300 million.
"We looked at the options and decided that it was a no go area because we cannot borrow $300 million at an interest rate that will eventually result to $50-60 million per annum and the project will take about three years to complete.
"The second option was to go to the market but the market at that time was very dull and right issues would have been impossible. But then again, some of our shareholders were not happy and rightfully so because the share prices were not doing well, and secondly it is in a state where nobody knew what was going to happen."