Stories By CHRIS OCHAYI
The Nigeria Extractive Industries Transparency Initiative, NEITI, has disclosed that nine state governments received a total sum of N8.22 trillion accrued from oil and gas revenue from the federation account between 2009 and 2011.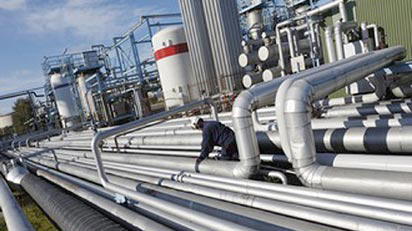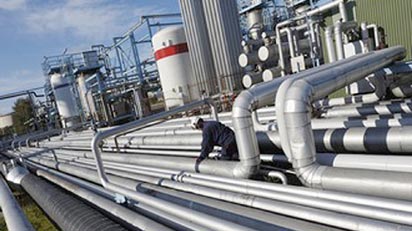 Chairman of NEITI, Mr. Lidum Mitee, who revealed this in Abuja, said the first Fiscal Allocation and Statutory Disbursement, FASD, audit conducted by NIETI examined oil and gas revenue transfers to the state governments using the nine states as pilot.
He said the nine states covered by the audit are Akwa-Ibom, Bayelsa, Delta, Gombe, Imo, Kano, Nasarawa, Ondo and Rivers.
According to him, "the total disbursements to States including the 13% Derivative are N8.22 Trillion from the Federation's mineral revenue.
"From the report, Rivers State was the highest beneficiary of oil specific revenues during the period among the selected states covered by the audit during the period under review.
"Rivers received a total of N1.08 trillion from 2007-2011. This was followed by Akwa Ibom State with N965.88 billion in the same period. Nasarawa State recorded the lowest inflow with N90.78 billion from mineral revenue while Gombe and Kano States recorded N120.20 billion and N193.64 billion respectively. Details and relevant breakdowns are expressed in the main report."
On the application of the revenues by the benefiting states, Mitee said the report highlighted that between the 2009 and 2010 fiscal years; the amount expended on recurrent expenditure by Bayelsa State exceeded its total annual revenue by 40 percent and 25 percent respectively.
He added, "This means that Bayelsa State must have taken loans to fund its recurrent expenses.
"Also in the same vein, Akwa Ibom State appeared to be the most prudent, with its recurrent expenditure profile revolving around 15-20 percent during the period covered by the audit. Rivers State was also able to keep its recurrent expenditure below 35 percent of its revenue throughout the period," he said.
Mitee disclosed further that the agency recovered a total of N64.402billion from some companies involved in oil, gas and mineral explorations in the country within the period under review.
He said the companies include AMNI, Chevron, Midwestern Oil, Mobil, Agip, and Total, adding that another $5.8million is expected to be paid by Express Petroleum & Gas Company.
Mitee also said the recoveries were made possible following the reconstitution of the Inter Ministerial Task Team, lMIT, by the Federal Government last December.