*'How gov, his men rule from Lagos'
*Says state surer for PDP than Ekiti
By Dapo Akinrefon
Senator Iyiola Christopher Omisore is the candidate of the People's Democratic Party, PDP, in Osun State in the gubernatorial election that holds in 20 days time, specifically on August 9. In this interview, Omisore bares his mind on the Aregbesola administration, his electioneering campaign, his plans for the people of the state and what INEC must do to ensure a hitch free election. Excerpts:
What are your expectations from security agencies and political stakeholders in Osun State as the election draws near?
There is so much hype on the election and the noise is coming from the APC. I do not know why they have to be noisy about it. The governor of Osun State has not hidden his tendencies for violence and thuggery.
He has said it many times that people should go to the polling units on election day with knives, cudgels and charms; which I think is uncharitable. With the Ekiti experience we had where security personnel were on ground, the election monitored properly, thugs arrested, miscreants barred from causing confusion, we came out with a peaceful, fair and credible election and the turnout was tremendous and unprecedented in the history of this country.
I believe that INEC can ensure fair and free poll in collaboration with security agencies. I have been campaigning from ward to ward because this is where the votes are. I am not interested in calling noisy rallies. Rather, I go to the villages and towns because these are where the votes are.
If votes must count, there must be security to protect everyone coming out to cast his vote.   The APC governor is causing fear everywhere because he used that successfully in the 2010 election when people were chased away from polling units. But now that things are being sorted out, there won't be any harassment; there will be security to ensure that people are free to vote their choice.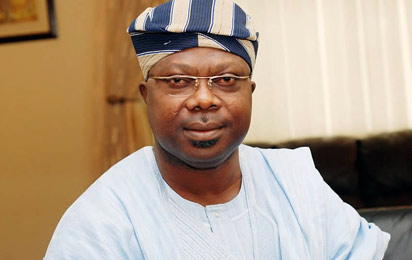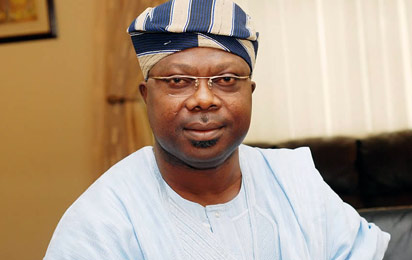 What has been your message to the people in the course of your electioneering campaign?
I am doing a rigorous campaign, I have visited 332 wards in the state and my message to them is that they should vote peacefully on the day of election and ensure that their votes count. I have appealed to people that there should be no violence, no thuggery and they must obey the Constitution of the land; they must not compromise on any issue. I have also appealed to our people to comply with the Electoral Act.
There are 19 contestants vying for the position of governorship. Do you feel intimidated?
It makes it easier so that there will be lots of interest groups. They should sell their manifestos and let the people decide what happens. I actually want INEC to make use of youth corps members in the August 9 election.
I am not unaware that there will not be enough corps members in Osun State because we have about 4000 polling units. That means they have to look for corps members outside the state. If they try to employ electoral officers in the state, they may end up employing thugs, political activists and there will be confusion in the election. No money is too much to be spent on a credible election because all the plans of the APC is to cause confusion and violence in the election.
APC is totally rejected in the state because there are no teachers in schools, students are being taught under trees; there are no developmental projects anywhere the state. All ongoing projects have been stopped because of over invoicing and capital flight to Lagos.
What makes you think you are the best out of the contestants?
My pedigree; my experience; my exposure and the love for my people is evident everywhere in the state.
It is natural to be a gap between a sitting governor and an incoming one. How far have you been bridging the gap?
It is an albatross for Aregbesola because he has initiated anti-people policies throughout the state. Everything he has done in this state is anti-people and so, it has become an albatross for him for life.
It is a problem for him to be an incumbent governor, it is unfortunate for him because he is rejected throughout the state completely and that is why he is desperate. He is even claiming that I am a street urchin, I am not a street urchin; I have a good pedigree because I have a very good background.
There is no doubt that there some members of your party who are aggrieved. What efforts are you putting in place to bring them back on board?
Well, maybe they were aggrieved few weeks ago, but now, our party is one. If you attend any of our rallies, you will see all of us there. All the aspirants are together, we have been campaigning together. As a matter of fact, PDP in Osun is the most peaceful state chapter in this country.
What of the former governor, Prince Olagunsoye Oyinlola?
It is between him and the national secretariat of the party; it is beyond Osun State.
There is this allegation by the APC that you intend placing implicating materials around the house of Senator Isiaka Adeleke. Kindly clear the air on that.
I am not aware. I am just hearing this. Maybe that is what they are planning in the APC. Adeleke should be very careful too because he is going to a place he does not know, it shows the kind of people he is working with, they can put problems on his head.
Are you saying that what happened in Ekiti State can also happen in Osun?
Far better.
How?
Osun is surer than Ekiti State because Aregbesola is the worst governor in this country. His policies have been anti-people. The education sector has been bastardized, Opon Imo falsified, road construction has been abandoned, no rural settlement, no agricultural project, nothing to lay hands on.
Recently, one of the schools constructed by this administration collapsed, that shows the inferiority of what he is doing. It is an albatross and a major problem for us in this state.
But some people keep talking about various attempts at development under Aregbesola. For example, the Opon Imo you just mentioned, the O'Yes programme and so on.
Which are all blatant failures and cause of his disaster as a governor…
So what fresh ideas do you have in mind?
…..
Read Omisore's response and the full interview in tomorrow's edition of SundayVanguard.