BY CLARA NWACHUKWU
Nigeria has opened invitation to the Russian business community to take advantage of its enormous human and natural resources, and invest in its petroleum value chain – upstream, downstream, and gas.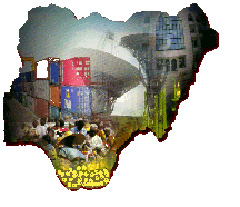 The Nigerian National Petroleum Corporation, NNPC, issued the invitation on behalf of the Minister of Petroleum Resources, Mrs. Diezani Alison-Madueke, at an investment dinner organised by the Nigerian National Committee, NNC, to the just-concluded 21st World Petroleum Congress, WPC in Moscow, Russia.
Represented by the Group Executive Director, Commercial and Investments, NNPC, Dr. Attahiru Yusuf, the minister urged the Russians to key into Federal Government's special focus on gas monetisation, and join other countries to invest in any of the gas sub-sects.
She said that government is already building a commercial industrial pact to house major gas based industries including gas conversion and utilisation plants, fertilizer plants, methanol and petrochemical.
According to her, "Many countries and their companies have expressed interest in different areas of the gas sector, like Saudi Arabia, which has indicated interest in petrochemical; while companies from India want to build fertiliser plants. So we invite all potential investors to consider participating in these initiatives to invest in the industrial pact."
Apart from enumerating the numerous potentials along the petroleum value chain, the minister reiterated that "the long term plan for Nigeria is to become a gas hub for the West African region.
"To achieve this, there is an ongoing government initiative to develop the gas resources of the country, which will also lead to growth in our crude oil reserves.
"Furthermore, to create an enabling environment government is pursuing a reform agenda to enhance industry efficiency and entrench good governance and reinforce the linkage between oil and gas, and other sectors of the economy."
The minister noted that gas development is part of the industry reforms, following the launch of the gas revolution and the Gas Master Plan.
Besides, the sub-sectors already mentioned, she said there is also a significant opportunity in the liquefied petroleum gas, LPG or cooking gas sector, to boost domestic usage.
"The development of LPG in Nigeria has opened up significant opportunities in the areas of building LPG plants and other facilities, manufacturing of cylinders, and the development of ports and jetties for loading LPG," she said.
She added, "These initiatives are very big ones and will naturally lead to other significant opportunities in engineering designs, fabrication and construction, pipe-laying and other support activities including equipment leasing and financial services.
"Accordingly, investment opportunities in Nigeria's oil and gas sector are huge for all to come and play a part, and I hereby, invite all to pay good attention, explore the opportunities, analyse them and take investment decisions."