By Jide Ajani
Quote me, PDP will win Ekiti freely and fairly
Says APC opposed Yoruba agenda at the National Conference
Akin Osuntokun was one-time Managing Director of the News Agency of Nigeria, NAN. He also served as Political Adviser to former President Olusegun Obasanjo and remains a strong member of the Peoples Democratic Party, PDP – and a leader in Ekiti State.
Nothing demonstrates his commitment to his political party than his expression of loyalty in this interview.   Osuntokun  worked in Vanguard as a Leader Writer and is presently on the Editorial Board of ThisDay.
In this interview, he explains why Jonathan should not be chased out of office and why he remains the best option  in the face of an opposition that seems to, as he puts  it, is playing the ethno-religious
card. Excerpts:
Boko Haram and the North/South divide appears to be fueling the anxiety that the position paper by some Americans about the possibility of a break up of Nigeria may be playing out gradually?
If America was that good in projecting the future they will not be in the mess they are in Afghanistan and the one they left in Iraq.   The fable of the  so-called American prediction emanated from a conference sponsored by the National Intelligence Council (America) in 2005 on mapping sub-Sahara Africa's future.
This is no different from a graduate class seminar on war games, trend analysis and scenario
building. You simulate the gamut of the best case scenario to the worst case scenario. And, mind you, nobody made any 2015 attribution.
This was a conference in 2005 projecting into the next 15years – that is any year from 2006 to 2020.
At any rate, you do not need any special gift of insight to identify the enormous potential of Nigeria to unravel in the foreseeable future.
It is a tendency it once manifested spectacularly in the civil war and potentially in the 1993 presidential election annulment crisis. The Boko Haram insurgency is asking a similar question.
Let's look at the emergency rule in the North-East. Some believe that it has not been effective because the political structures are still in place and may be hampering effective execution of the rule.
The state of emergency proclamation in those states is quite peculiar.
It is typical Jonathan – trying hard not to offend anybody but ending up displeasing everybody. State of emergency is no rocket science.
Tafawa Balewa did it successfully in the Western Region in 1963 and President Obasanjo did it in Plateau and Ekiti States with positive results. I think President Jonathan is too apologetic in exercising the powers of his office.
In the performance of his role as the chief security officer of Nigeria he has no business wringing his hands and wondering how the APC and their supporters would react to the proclamation.   He left the governors of those states untouched and see how Governor Nyako acknowledged his gentleman gesture.
If I were in his shoes I would not hesitate in causing those disagreeable governors to go cool their heels somewhere and appoint administrators for those states, administrators who would report directly to me. Jonathan should go and read Nicollo Machiavelli.
All said, if you were the president, what and what would you be doing to stop the insurgency?
Whatever reservations we have about the management of the crisis aside, let us be humble enough to admit that on the Boko Haram issue, every Nigerian other than the president is speaking from the position of limited knowledge. I say this because the typical average Nigerian believes he is an expert on governance and leadership in Nigeria in all its ramifications.
Back to Jonathan – if you are familiar with the book 'The Godfather' by Mario Puzo, you would recall where Tom Hagen was told he is not a war-time Consiglieri (Counsellor). President Jonathan by his own admission is not a war-time president. Remember he said he was not a lion, a  Goliath or an army general. I do not mean this to be a criticism – being president of Nigeria's requires a lot more than having the temperament of the black scorpion, Brigadier Adekunle.
Jonathan is a peacemaker, conciliator and potential statesman. Obasanjo told us of an instance when Onaolapo Soleye – then a lecturer at the University of Ibadan in the 1960s-invited him to come and give a lecture on 'socialization into the army'.
He laughed at Soleye and said you don't socialise men into the army, you brutalise them into the army! He was dramatizing the point about the temperament that is
unique to war situations. Within the purview of my limited knowledge I will respond to Boko Haram as follows:
I will issue an ultimatum of one month for them to disarm. I will relocate all the far flung villages in the affected axis to fortified central locations. I will declare that Nigeria is formally at war and put the country on a war footing. I will make the neighbouring countries alive to their responsibility – with substantial covert pressure if need be.
I will hire foreign mercenaries and seek military support from where ever I can get it to supplement the Nigeria Army. I will make it clear that careless and subversive talks impugning the credibility of the Nigerian military are answerable under the War Powers Act. I think the insurgents have so far been defiant for a number of reasons.
First is loose indulgent talk by those opposed to Jonathan. Second is that they don't see credible threat and feel intimidated. You remember the war armada Obama ordered to proceed to proximate waters of Syria preparatory to launching attack. And you saw how suddenly compliant Assad became thereafter. That is what we are talking about.
The National Conference is winding down now but there are those who, based on what has been happening there, say a sovereign conference would have been better?
The National Conference has served a useful purpose by providing a forum where each zone had stated the conditions under which they will voluntarily submit to the citizenship of Nigeria.
To the extent that those conditions are not satisfactorily met or reconciliable the affected zones consider themselves as coerced into being part of Nigeria and not of their freewill. So far it seems those seeking change are frustrated and largely because their agendas do not overlap.
By this default they ceded the upper hand to those who want the status-quo to remain as it is, warts and all. In sum, futility stares us in the face, to the glee of those who did not wish the conference to succeed in the first place. But it is a Pyrrhic victory.
In one way or another nobody will be allowed to reap the fruits of an outcome that seeks to legitimise oppression.
The genie is already out of the bottle. I'm not happy to say so but the probability is that Nigeria will require some kind of dictatorship to lay these issues to rest – in the past it was at one time the dictatorship of colonialism and at another time it was military dictatorship. Sovereign national conference is similarly a dictatorship but it is mostly self-willed and self-motivating and consequent upon a total loss of national legitimate authority.
Has Jonathan adequately justified the mandate given to him some three years ago?
I think the problem of President Jonathan is more of style than substance. In terms of basic governance I have no evidence to judge him any worse than most of his predecessors.
I think Nigeria is going through the motions of what it takes for the country to endure – analogous to the field sport of obstacle race and endurance test. Many of the challenges and difficulties Nigeria is facing are not of his making and taken together there is the temptation to believe that there is a conspiracy of fate against Nigeria. I think the attitude that will save Nigeria is for all of us individually and collectively to accept and take responsibility in calming passions; in perseverance and tolerance; in cultivating the temperament that can best secure the safety and corporate existence of Nigeria – if it is truly desired.
There is no use crying over spilled milk but I'm not in any doubt that the preservation of regionalism as it existed in the First Republic would have landed Nigeria at par with Malaysia, Indonesia or even Brazil. As Nigeria presently exists – structurally and attitudinally, we are just making the best of a very bad situation.
Some of the president's critics point to his tardiness and prevarication on issues as major drawbacks and they point to the Chibok abduction as a classic case?
You cited the Chibok abduction crisis. Now that is almost a perfect illustration of Nigeria's dilemma. Nigerians can be quite egotistical.
We celebrate and magnify opportunities to rationalise our condescension towards government especially if it is not of our section; we enjoy malicious censure and have a predilection for self loathing. And we are past masters of hypocrisy.
Nigerians were falling over one another to run down the military because it reflects poorly on Jonathan. The army spokesman said the other day that villagers being attacked or expecting attack from Boko Haram will call the media before alerting the army so that the media can report that the military were tardy or nowhere to be found when they come under attack.
You see Nigerian senators sparring with Nigerian military on CNN, Al-Jazeera in perfect imitation of Republican partisans savaging the Democrats. Chibok symbolizes a nation at war with itself and a structural monstrosity.
After the mass slaughter of students at Buni-Yadi, I think it was the height of irresponsibility and wickedness for any state government in that axis to encourage students in any remote area to sit in classes let alone lodge in hostel for whatever reason. It is only the living not the abducted or slaughtered that will benefit from education.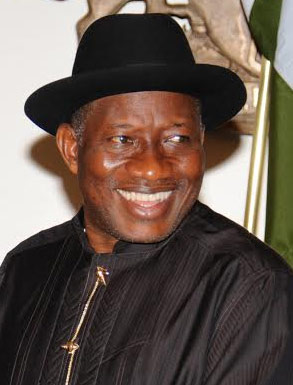 Why didn't the state take a cue from the directive of the federal government to close down or relocate schools in remote parts; more so, that the state government is in no position to guarantee security – even though the governor is wrongly
designated as the chief security officer of the state, speak volume about our country Nigeria.
Having explained all these, why should anybody be so simplistic in his or her appreciation of the problem of Boko Haram and dump it on the perceived tardiness of a president?
Some people have talked about religion, ethnicity etc as factors that should determine the 2015 election.   What do you think? Do you see Jonathan seeking re-election with all these crises?
The issue of Jonathan seeking re-election or not is beyond him. Nigerians would have to learn to sleep on their sleeping sofas as they made them. Students of political science are trained to seek options that best uphold order and stability. From this perspective, no matter how flawed the Jonathan option is, I see no better prospect.
I think Nigeria has accumulated sufficient animus and grievances that we truly need a moment of respite to think ourselves through as a nation in the medium and long term. The problem with the movement driving the removal of Jonathan in 2015 is lack of altruism.
The day APC resolves to pick Adams Oshiomhole, Rotimi Amaechi, Peter Obi, Audu Ogbeh or even Dangiwa Umar, Nuhu Ribadu as presidential candidate, then you can persuade me to see some merit in replacing the incumbent president.
Otherwise, those who are pushing the logic of power politics should please themselves. Nigerians should learn to purge themselves of the politics of arrogance and intimidation.
This talk of a Muslim/Muslim ticket, how do you see it evolving?
Well, the fact that some people in present day Nigeria can contemplate that idea – the Muslim\Muslim ticket – illustrates the kind of self-inflated arrogance, the sheer hubris we are talking about. People talk glibly of the Abiola/Kingibe ticket. There are two vital differences.
First nobody proposed it as a deliberate objective.   It did not occur to anyone before it was thrown up by the peculiar circumstances of the SDP primaries.   It all took place in the heat of the moment; and was thereby accepted as a realistic pursuit of a victory that would inherently assuage religious sensibilities by its translation to power shift to southern Nigeria.
Second is the qualitative difference between the pre and post-September 11, 2001, era. In Nigeria, this era has been defined by the religious conflict awakening Sharia crisis virulently reinforced by its rogue Boko Haram counterpart.
What role do you see the South-west playing in the build-up to the 2015 election?
With regards to the South-west and 2015 I'm going to campaign for my party, the PDP. I shall feel obliged to remind our people that the APC and its sympathisers were resolutely opposed to the South- west agenda at the National  Conference.
People cannot have their cake and eat it. Any party claiming proprietary rights to Yoruba nationalism should match its rhetoric with action; should walk the talk. The ungarnished reality was that the APC was hostile to us at our hour of need.
Let me put you on the spot. The Ekiti election is 48hours away.   We would be going to press at about the time the election would have been concluded but before results are announced.   What are your expectations – mind you, they may not be met?
My friend, Governor Kayode Fayemi, has assured me that he would not hold it against me if I allied myself with my party, the PDP. I'm a bit anxious at his prospects in securing re-election. For whatever reason, Ekiti State seems to be in a state of rebellion against the APC.
I don't know how he does it but the PDP candidate, Fayose, appears to be able to connect with the grassroots in a manner that no other politician has matched. If he succeeds in this election then APC will find itself in a disorderly retreat in the South-west and Nigeria in general.
By the time the results are out, I would be vindicated in one important respect.  Thoroughly brainwashed by propaganda, nobody believed PDP won the five governorship seats in the South West in the 2003 elections.
People will come to terms with reality. This election is going to be a proxy for all other elections coming in the next one year. I will be a bad omen for the APC.
It will generate a momentum that will have domino effect especially on the states in the South West.
It will be a good day for Ayo Fayoshe, President Jonathan and PDP. And a caution that you don't win elections on the pages of newspapers. Just watch how the election will be won by PDP freely and fairly.