By Victoria Ojeme
The cheery news of the release of US prisoner of war, Sergeant Bowe Bergdahl, 28, who was for five years in captivity in Afghanistan, was partially punctured when his father announced that Bowe has trouble speaking English. The older Bergdahl attributed his son's inability to speak coherent English to the long period of incarceration in the hands of the Taliban warlords.
"The former captive was like a diver ascending from the ocean depths," he said. "Bowe has been gone so long that it's going to be very difficult to come back … if he comes up too fast, it could kill him. The family had not yet spoken to him to give time to adjust to his current surroundings at the US base in Germany, and to become re-acquainted with English," he said.
Fears are rife that the over 250 girls abducted from Government Girls' Secondary School, Chibok in Borno State, may suffer a similar fate whenever they are released by their Boko Haram abductors.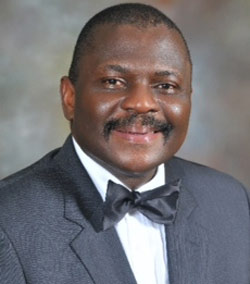 A video released last month by the insurgents showed the girls dressed in Islamic regalia which invariably meant that they have been forcibly 'converted' to the Islamic faith. They would have brainwashed the little girls to denounce their Christian faith or risk losing their lives.
Beside the emotional trauma these girls are grappling with, doctors fear that they may contact some life-threatening ailments. The President of Medical and Dental Consultants Association of Nigeria MDCAN, Dr Steven Oluwole in an interview with Vanguard Features, VF enumerated some health challenges the abducted students and their parents may be grappling with.
"The immediate effects include severe anxiety, intense fear, hyper- vigilance, exaggerated startle response, restlessness, headaches, sleep impairment, nightmares, palpitation, elevation of blood pressure, muscle aches, gastrointestinal complaints, chest pain and several others. Long term effects include tension-type headaches, migraines, hypertension, myocardial infractions, asthma, peptic ulcers, skin lesions, diabetes, depression, arthritis, accelerated aging, memory failure, infections, poor sleep, and depression," he said.
Dr Oluwole also said it would be wrong to limit the sphere of influence of the acts of terror of Boko Haram to North Eastern Nigeria. "Parents around Abuja live in fear of their children being abducted, while no one truly feels safe anywhere in Nigeria," he noted.
Speaking generally on the abduction, Dr Oluwole said: "We have a situation created by a sect that has its objectives clearly stated: To overthrow the government and impose its  religious values on the populace.  They have stated very clearly that those who disagree with them, that is those who hold other faiths, should leave their domain.
This sect started by burning churches and attacking worshippers. The attack on schools is in line with its vision that education of children should be subsumed within its creed.
So the abduction of the girls is just another tactic in its abhorrent arsenal that  is consistent with its name that translates to 'Western education is forbidden'. The sect is not anti-education, but against education that will not advance its anachronistic ideology.
The hideous act of forceful conversion of Christian girls to Islamic faith demonstrates the intolerance and perfidy of a sect that has no respect for modern values. While Nigeria is the target of Boko Haram, its philosophy can be put in global context. It shares values and goals with the Taliban, Al Shabaab, Jemaah Islamiah, and Al Qaeda," he alleged.
He disagreed with views that Boko Haram is a product of poverty, lack of education, or poor governance.
"Osama Bin Laden and Ayman Mohammed Rabie al-Zawahiri, leaders of Al Qaeda were not only highly educated, but from wealthy backgrounds. Umar Farouk Abdulmutallab, the Nigerian who attempted to detonate underwear explosives, had the best of education in West African and Europe, and also from a wealthy background," he said.
According to him, while abduction of the girls is appalling, it should not detract the focus on the larger picture. "The sect is closing in on the Federal Capital to achieve its primary objective. A city that appeared fortified after the initial wave of attacks appears so vulnerable in the past few weeks. More threats have been issued by the sect. It is certainly foolhardy to ignore or assume it lacks the will or capability to make good its threats. In other words a devastating attack on Abuja could change the course of Nigerian history," he warned.
He was not impressed with government's the handling of the abduction. "It is anything but close to what is witnessed in other countries during disasters. The news that the military had rescued the girls turned out to be false. The claim that the military was misled to issue its claim to have rescued the girls defies logic.
There was no coherent flow of information from government, if they had or had sought any. Information gleaned from foreign media interviews of the parents of abducted girls suggest very little coordinated efforts had been made to salvage the situation. Foreign media reported little, if any meaningful, security presence in the affected area.
The fear and scare on the faces of girls that escaped was painful to watch. They now dread going back to school".