By HAROON BALOGUN
At a time like this in the life of a country like Nigeria when things are not what they seem; when problems overwhelm the citizenry and life becomes uncertain; when confusion reigns almost supreme in the land and the falcon can hardly hear the falconer, there remains only one way to solution: and that is the way of the Almighty ALLAH.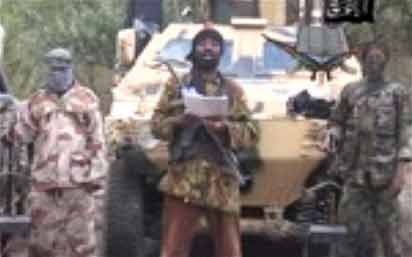 This is expository in Qur'an 2: 155-156 thus: "And certainly, We shall test you with something of fear, hunger, loss of wealth, lives and crops; but give good tidings to those who can exercise patience.
Those who, when afflicted by a calamity, will say we are surely from Allah and to Allah we shall surely return". They are the ones to be showered with divine blessings after forgiveness from their Lord and they shall remain the rightly guided ones".
The current problems staring Nigerians on the face are not peculiar to Nigeria or to this particular era in the annals of human history. The people of yore had their challenges and trying moments just like Nigerians of today.
They had their time of endurance and perseverance in the face of un-foretold hardship and tribulation.
Yet, they kept faith in God and never lost hope because they believed in the omnipotent and omnipresent power of the Almighty Allah to overcome any seemingly insuperable problem. And with faith and steadfastness, they surmounted their problems.
The God that guided them in those days is the same God of today. He begets not nor is He begotten. He neither sleeps nor slumbers. He is capable of anything at any time.
To Him we pray. From Him we make all our requests. Onto Him alone we give all glory and show appreciation.
At a crisis time like this, Imams, being spiritual leaders of congregations, should have a vital role to play. Their role should not be spiritual alone. It must be social as well.
Thus, the Muslim Ummah
of the Southwest Nigeria (MUSWEN) hereby calls on all Imams not only of the Southwest region but throughout Nigeria to rise up and lead the Muslim Ummah against the apparent calamity that is currently threatening to afflict Nigeria.
They should mobilize their congregations and rally them round the authorities in the land to defend the people and the nation against any evil machinations of satanic forces.
They should counsel those congregations and lead them in hearty prayers for the nation and for Islam against heresy and the heretics who are hiding behind the name of Allah to ravage the sacredness of Islam while committing untold atrocities in the land.
They should champion the cause of peace through their minds, their utterances  and their physical being, knowing full well that any silence in the face of heresy is a conspiracy not only against the
divine trust of Allah but also against His will.
They should stand up to evil doers today as a way of preserving tomorrow for the coming generations. They should condemn heresy and heretic acts in all ramifications and call on the Almighty Allah to uproot the evil tree of heresy as well as the evil hands that plant it.
At this precarious moment in the life of Nigeria, when lives are being lost in droves, when school pupils are being devilishly abducted, when women and children are either being kidnapped or raped, all genuine Imams should rise and mount their pulpits with powerful sermons and
prayers in beseeching the Almighty Allah against the diabolical venom of Satan and his evil forces.
They should organize public and private prayers at Eid grounds and imbue the nation with the blessings of Allah as divinely promised in their faith.
MUSWEN, like most Muslim organizations has randomly but severally condemned evil deed and evil doers especially those who are masquerading in the cloak of Islam to perpetrate heinous crimes with impunity. But prayers and admonitions can never be enough in a mazy circumstance. Now, Nigerians of all tribes, religions, genders and ages are at a crossroad.
They are gripped by the trap of fear. They are yearning for peace and tranquility. The prayers of Imams and their
counsels are badly needed.
This is the time for qualified Imams to prove their spiritual mettle. This is the time to rescue the nation and its people from the claw of Satan. "…..Allah does not change the situation of any nation or people until they have changed their way of life for the better.
But when Allah wills punishment for (evil) people, there can be no turning back from it and they will not find a protector besides Him."Q.13:11.