By  UCHE ANEKE
A lot of activities are ongoing in the power sector to reposition the Electricity Management Services Limited (EMSL) in order for the company to play its unique and crucial role in facilitating safe and qualitative power supply to Nigerians.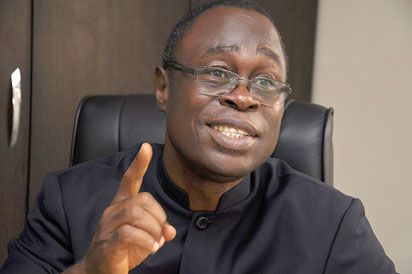 EMSL which is a government owned, independent and technically-based company has been mandated to ensure safety and quality of services in the value chain of the Nigerian Electricity Supply Industry (NESI).
Contrary to speculations that EMSL is being established as a parallel regulatory body to National Electricity Regulatory Commission (NERC), EMSL is established by government to carry out technical inspection, testing and certification of all electrical equipment/materials used in the industry and all electrical installations along the power supply value chain.
These functions were hitherto being performed by the Electrical Inspectorate Services (EIS) of the Federal Ministry of Power for over 50 years before transferring its functions,  the 15 Zonal Offices, Engineers/Technical staff, materials and equipment to EMSL. NERC remains the only regulator in the Nigerian power sector, while EMSL, with core technical competence and expertise is established to enforce and ensure compliance with technical standards, inspection, testing and certification of plants, materials, equipment, networks etc in the NESI.
During inauguration, the Minister of Power, Professor Chinedu Nebo, tasked  the management team of EMSL led by Engr. Peter Ewesor, to reposition EMSL into a technically and financially efficient, sustainable and commercially viable company stating that "It must be able, after today to provide the needed technical services to drive, support and sustain the emerging private sector-led electricity industry in Nigeria"
Rising quickly to its challenges, the management team at a recent 2-day retreat in Abuja with theme "Building a Solid Team for the Enforcement of Technical Standards, Specifications and Regulations in the Nigerian Electricity Supply Industry" resolved to respond quickly to the need for sustenance and improvement of power supply and service delivery.
At the same time, the team also resolved to ensure quality and standardization of materials, equipment and machines used for electricity generation, transmission and distribution networks in Nigeria.
To ensure that these services are achieved the management team, during its retreat, was able to craft well-defined vision and mission statements to guide EMSL's future operations.
The vision portrays EMSL to be "an efficient world class technical services provider in ensuring quality, standardization, safety and competence required for the competitive electricity market". While the mission statement is "to ensure safety of lives and properties by deploying well motivated workforce and appropriate technology to provide efficient services for energy accountability, safe and sustainable Nigerian electricity market."
In view of envisaged post-privatization challenges in the area of enforcement of technical standards to ensure quality service, standardization of power equipment/materials and metering equipment for proper energy accountability and stable networks along the value chain, the Minister of Power approved the takeover of the function of  technical inspection, testing and certification of all categories of electrical installations by EMSL from the Electrical Inspectorate Services (EIS) division of the Ministry of Power.
In this regard, the 15 Zonal Offices of EIS have been transferred to EMSL.  By this action, EMSL has inherited all the test equipment instruments, materials and logistics as well as the technical manpower (engineers, technical officers and technicians) for carrying out technical inspection, testing and certification activities previously undertaken by the EIS Department.
Already EMSL is utilizing existing state-of-the-art facilities for executing these ascribed functions. There are Meter Test Stations (MTSs) at Oshodi, Port Harcourt and Kaduna, and Engineering and Chemical laboratories at Ijora, Lagos.
These MTSs are well-positioned with equipment to test, calibrate and certify all electrical meters and instruments for quality and reliability before they are deployed as specified by the NERC metering code to ensure proper energy accountability. In this regard, there are increased activities in all MTSs; over 10,000 meters have been tested in the last 3 months.
Also in the same period, some meters found to be defective have been rejected. Zonal field inspection engineers have discovered undersized conductors, substandard conductors and cables, underrated feeder pillars, etc. during their normal technical inspections, testing and certification.
The contractors/owners of such premises (installation, networks systems) have been made to change such, and replace them with good quality ones before such installations are approved for use.
In a move to enforce standards on the manufacturers of fake or substandard electricity materials, EMSL has begun the inspection and monitoring of electricity materials manufacturing plants in Nigeria, starting with manufacturers of electric poles and meters.
Speaking in Abuja recently, during an inspection visit to some of the electricity poles manufacturing companies, the EMSL's Managing Director, Engr. Ewesor, explained that the essence was to avoid situations where electric poles collapse as soon as they have been commissioned for use, thereby cutting off power supply and posing danger to lives.
 According to Ewesor, "we have lost many workmen in the course of duty due to snapped poles; these are what we are trying to prevent". There are also a number of collaborations to strengthen EMSL which include activities with the Standard Organization of Nigeria, (SON) to enforce standards and safety in the power sector.
 Obviously the importance of EMSL cannot be overemphasized in view of its central role in providing professional and technical services in the power sector. Concerted efforts should therefore be made by the Government and the EMSL management to ensure that its mandate is achieved.
Uche Aneke, General Manager Public Affairs
Electricity Management Services
Abuja 08033481569