By Ishola Balogun
The Vice President, African Veterinary Association, AVA, Dr Gani Enahoro, has warned that the possibility of mass movement is real in the country if urgent steps are not taken to address the growing rate of unemployment.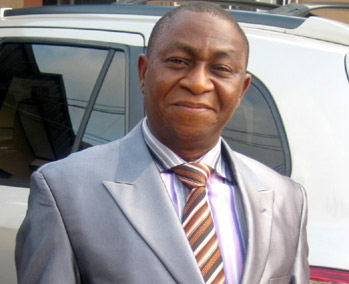 Enahoro who is the immediate past President, Nigerian Veterinary Medical Association, NVMA, noted that Immigration job was never part of the hot-cake employment opportunities that was worth queuing for, adding that what happened in the last couple of weeks was a show of shame. "If any lesson must be learnt, Government should begin to note that the possibility of a mass movement is real in Nigeria, like it was in other places.
The first ingredient of a revolution was witnessed on that fateful day when so many youths gathered at different locations all over the country at the same time, with a similar objective. With the "can-do" attitude of Nigerians, it won't be long when such gathering would take place again and they may refuse to disperse in a hurry.
Instead, they would demand for their due rights from the government tenaciously. The bell is ticking, let those who have ears hear now," Enahoro warned.
He continued: "The large army of unemployed and largely qualified crowd of graduates that gathered across the country for pre-employment screening for the NIS jobs is one of so many natural indices that flaw the unrealistic technical figures of growth/GDP statistical indicators that had serially been bandied by the Coordinating Minister and Minister of Finance, Dr Ngozi Okonjo-Iweala that Nigerian economy is healthy and million jobs were generated by Government.
"A fairly frank World Bank has today classified Nigeria as an "extremely poor country", which is not a surprise, when compared to the 60.9% of Nigerians earlier classified by the Federal Bureau of Statistics as living below poverty line in 2012.
"Governance has long been reduced to lie-telling in Nigeria. The more crafty the liar, the more respected and honoured as a statesman. If the Minister of Interior, Abba Morro would be sacked at all by President Jonathan, it would certainly not be as a result of the corruption, negligence and wickedness that led to the unfortunate deaths that were recorded during the NIS show of shame, but it would be due to the unexpected exposure to the public of the true picture of unemployment in this country and the very bad un-absorptive economy that has no promise for the future of our youths. Morro would be punished for that slip".