Minna – Northern States Governors' Forum on Sunday assured Nigerians, especially those living in the troubled North Eastern states, that a lot was being done to guarantee peace in the area.
The group also said efforts were being done to save lives and property in the troubled states.
Chairman of the Forum and Governor of Niger, Dr Babangida Aliyu, in a statement, urged all stakeholders to continue to pray to God to end the scourge of the senseless killing of defenceless citizens.
The statement, signed by his Spokesman, Danladi Ndayebo, in Minna, on Sunday, urged the perpetrators of the dastardly acts to lay down their arms and embrace dialogue.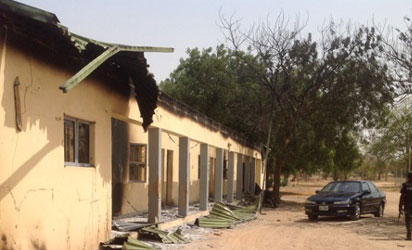 Aliyu made the call in his reaction to Saturday's explosions which killed several persons at the heavily-populated Ngomari-Bulumkutu area of Maiduguri, Borno.
"The Forum deeply regrets this utterly heinous descent to new depths of terror by the perpetrators at a time when security agencies are doing their best to put an end to it," he said.
Aliyu urged members of Boko Haram to embrace dialogue, assuring them that "the surest way to resolve grievances is through dialogue and not violence.''
He then commiserated with the families of those killed or injured during the blast, and called on all security agencies to re-double their efforts in the discharge of their responsibilities.(NAN)