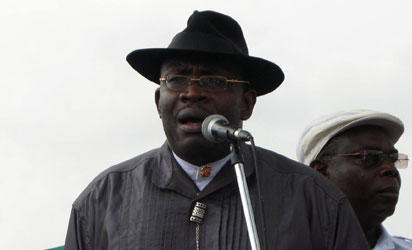 *File photo Gov Seriake Dickson
Samuel Oyadongha
Iduwini Development Foundation is made up communities in Iduwini Kingdom on the Atlantic fringe in Ekeremor council area of Bayelsa State and in Delta State.
Specifically, the Bayelsa State Commissioner for Energy, Barrister Francis Ikio who represented Governor Seriake Dickson was compelled to laud the leadership of the foundation for the judicious of use of fund at its disposal in executing projects that would impact positively on the people of the Iduwini kingdom.
The occasion was the commissioning of twelve projects bankrolled by the Anglo-Dutch oil giant, Shell Petroleum Development Company (SPDC) and executed by the IDF worth N334m under the Global Memorandum of Understanding (GMoU).
Speaking during the commissioning exercise in Yenagoa penultimate week, the General Manager, Sustainable Development and Community Relations, SPDC, Nedo Osayande said the projects were executed by Iduwini Development Foundation in partnership with SPDC.
Osayande said SPDC joint Venture has provided a total of N1.526 billion since the Iduwini Cluster Development board was inaugurated six years ago, noting that the company will stand by the clusters to deliver real and valued drive benefits to its people.
He noted that the company is pleased that money meant for the clusters was judiciously utilized for the benefits of the six communities in the clusters.
Osayande said the commissioned projects are income generating, while others are empowerment and skills development centres for rural women.
His words, "this complex is expected to generate income for cluster and will help it to undertake more projects for the benefit of the communities."