BY JONAH NWOKPOKU
Nigeria's online retailer, Konga.com, has said it is set to drag German based Internet conglomerate, Rocket Internet to court over domain name ownership.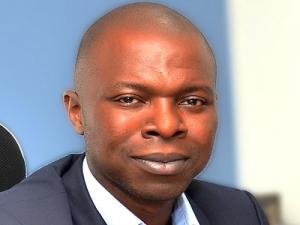 Rocket Internet is the parent company of Nigeria's popular online retailer, jumia.com.
Konga has alleged that Rocket Internet registered Konga related domain names in ten different countries, areas that it would possibly establish should it decide on expansion outside of Nigeria.
According to a document made available to Vanguard, the list of the domain names and the countries they are registered include: Konga.cd for Cote D'Ivoire, Konga.cm for Cameroun, Konga.ly for Libya, Konga.mu for Mauritius and Konga.ma for Morocco. Others include: Konga.mw for Malawi, Konga.sc for Seychelles, Konga.sh for Saint Helena, Konga.co.ke for Kenya and Konga.co.za for South Africa.
Speaking on the development, Konga's Public Relations Strategist, Ifeanyi Abraham told Vanguard that Rocket Internet intentionally registered the domain names in order to effectively ensure that Konga does not come effectively into the orbit of their competition.
He  said that Konga having exhausted all options to retrieve the names would engage Rocket Internet in litigation. He noted that Konga would follow all legal procedures and alternatives there are in all the jurisdictions that those domain names have been registered. According to him, "We are going ahead with legal actions in the different jurisdictions where these domain names were registered."
Vanguard obtained a letter by Konga's founder and Chief Executive Officer, Sim Shagaya to his Lawyer, Opeyemi Agbaje.
According to the letter entitled: "Destructive foreign competition in the internet industry," Shagaya wrote: "I hope you can take this up fairly because I think it is necessary that people understand what's happening in the internet industry. Jumia is wholly owned by Rocket Internet GmbH. It is not indigenous.
"Rocket owns a range of businesses including Camido, Jovago, Kaymu, Vamido, EasyTaxi and HelloFood. Each of these operations is seriously hurting a local operation with the same business model including Cheki, Private Property, BuyAm, Tranzit and CityChops respectively.
These local companies will die if not supported. It is that simple. Konga has at least been able to withstand the onslaught and even beat them back.
"In addition, Rocket Internet, the parent company of Jumia, has proceeded to buy and sit on the domain names of Konga across the continent. This action speaks to an intention to drown out indigenous innovation and frankly our government does not know any better."