LONDON  (AFP) – Arsenal boss Arsene Wenger on Friday admitted he felt sorry for Andre Villas-Boas when he was sacked as manager of north London rivals Tottenham.
There is no love lost between Arsenal and their neighbours from the other end of the Seven Sisters Road, but that didn't stop Wenger expressing sympathy for Villas-Boas's abrupt exit from White Hart Lane this week.
The former Chelsea coach became the ninth Spurs manager to be sacked since Wenger took over at Arsenal in September 1996.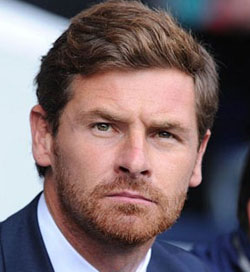 Last season, Spurs had pushed the Gunners all the way in the race for a top-four finish, inspired by the performances of star man Gareth Bale, who was sold to Real Madrid earlier this season.
Tottenham used the Bale cash to fund £107 million ($175m) of new talent, with Paulinho, Christian Eriksen, Roberto Soldado, Nacer Chadli, Etienne Capoue, Vlad Chiriches and Erik Lamela all joining.
However, trying to get all those new men to integrate proved in part Villas-Boas's downfall, with the Spurs boss eventually shown the door by Daniel Levy in the wake of the embarrassing 5-0 defeat at home to Liverpool on Sunday, which came just after a 6-0 drubbing at Manchester City.
"You need time, yes," Wenger said. "Look, when I said to you at the beginning of the season that when you sign more than three players you take a technical risk, you were all laughing at me, but it is a reality.
"If you look purely at the mathematical problem, yes it is a surprise, because he has the highest percentage rate of wins historically at the club.
"Is it an internal problem with the relationship with his chairman or with the board? I don't know. Is it an emotional reaction to a big defeat at home? I hope not because that would not be a good sign.
"I sympathise with everyone because you need to be a manager to know how much you suffer, you know how many sleepless nights are behind every manager and how much everybody wants to win.
"Of course you feel sympathy for people who lose their job."