BY SIMON EBEGBULEM
BENIN—THE Senior Special Adviser to President Goodluck Jonathan on Youths and Students Affairs, Mr. Jude Imagwe, yesterday, declared that the President would not be intimidated into applying undemocratic means in the fight against corruption.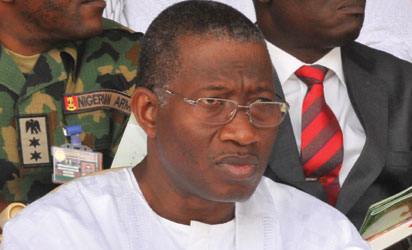 Apparently reacting to the letter by former President Olusegun Obasanjo to Jonathan, Imagwe, who spoke during an end of year party organized for members of the National Association of Nigerian Students, NANS, in Benin City, by the Presidency, said President Jonathan was being persecuted due to his refusal to adopt anti-democratic strategies in the fight against corruption and general governance of the country.
While emphasising that the fight against corruption by the administration was unshakable, he noted that several elites in the country found to have been involved in corrupt practices, were facing trial in different courts currently, "unlike before when innocent people were prosecuted due to political disagreements.That is what Jonathan cannot be dragged into."
The Presidential aide, who expressed the President's regrets to Nigerian students during the ASUU strike, stated: "The first thing is that for any man who feels that Nigeria is not moving forward or that Nigeria is not better than what it was yesterday, they are deceiving the people, because what it was yesterday is different from what we have today. Several things that were grounded yesterday, this government have revived them.
"On the issue of corruption, the President is democratic in all aspects of his life, democratic in his conduct and to institutions that are being saddled with the responsibility to carry out their functions.
"He has directed all relevant agencies that every sector of the Nigeria economy should be protected and scrutinised. So, if people are shouting that the President cannot fight corruption, I only ask, in which other method do they expect the President to demonstrate his ability to fight corruption?
"Is it the same pattern as it was yesterday when people were harassed, arrested and removed from office unconstitutionally and de-humanized? If that is the approach they feel Jonathan should adopt, then we need to remind them that we are not in a military system."