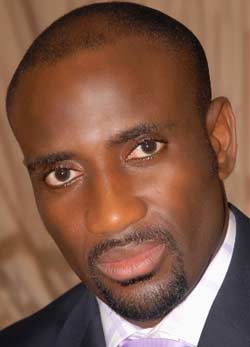 Yomi Kasali
By SAM EYOBOKA
SENIOR pastor of Foundation of Truth Assembly (FOTA), Rev. Yomi Kasali has urged Christians in the country to intensify their prayers for the nation, arguing that the greatest problem in Nigeria today is the absence of moral leaders who will propel her to its God-given destination.
He, however, commended the Federal Government for its ability to contain Boko Haram insurgency in parts of the North, stating that the violent campaign that has left over 3,000 persons had died since 2009 in the parts of the North should not be seen as a religious one but a political war orchestrated by certain individuals with ulterior motives.
Addressing newsmen in his church office ahead of the church's annual convention tagged Giant Killers' Conference scheduled to begin Wednesday till Sunday, Rev. Kasali who was flanked by members of the organising committee further urged the Federal Government to go a step further to curb the multi-faceted security challenges currently tearing the nation apart, noting that there cannot be meaningful until there is security of lives and property.
Theme: "Fall of the mighty" with presiding bishop of TREM Dr. Mike Okonkwo, Tudor Bismark and Pastor Sam Adeyemi ministering alongside Rev. Kasali.
According to the senior pastor, the move by the Federal Government to to scrutinize accounts of religious organisation should not be seen as an attempt by Government to oppress the organsitaions, saying that the law has always been there but it getting rave criticism now because the Corporate Affairs Commission have just decided to perform its statutory functions of monitoring organisations registered by it. Kasali, however, urged the EFCC not descriminate against any religion.