By Ayo Onikoyi
Reactions have continued to trail the introduction of the new Biometric Central Motor Registration, BCMR, which its implementation is expected to be enforced by the Nigerian Police.
In feeling the pulse of the nation Saturday Vanguard went to town to talk with some people who bared their minds on the system. Here, is a compilation of a few of them:
It's purely a scheme- Deji Etiwe, Movie Director and Producer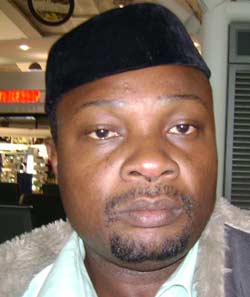 The so-called BCMR is not intended to fight crime but to put money in their pockets. Currently, what crime are they fighting talk less of making the BCMR to improve their services?
It is just a ruse to perpetrate another form of crime. It can only work if  the Police or  the Road Safety wants  it to work.
But my belief is that they can do better even without it. The introduction of the BCMR is purely a scheme by the  Police to have their own share of the  national cake.
Why can't they harmonise one biometric procedure to take care of all – Yubie Uko, IT consultant
I know about the biometric registrations of both the Police and the FRSC. These registrations are fraud, a way of extorting money from hapless citizens.
But what do we do? We are at their mercy and no one to fight for us. Why can't they harmonise one biometric procedure to take care of all they want to achieve if they are sincere?
A very welcomed idea – Gabby Okorare, Media Consultant
Permit me to put my thoughts and understanding about the new BCMR recently introduced by the Nigeria Police.  I see it as a very welcomed idea judging from the explanation for the rationale by the Police Force deputy PRO.  I was opportuned to have listened to a recent radio programme in which CSP Frank Mba was a special guest.
He gave a graphic and detailed explanation of the workings of the New BCMR and its benefits to Nigerian public especially vehicle owners.  He talked about all personal information – age, photo, finger, telephone number, e-mail,  address of individuals, car registration number, engine and chassis numbers and  car make, being keyed into the central digital database of the Police.
With these information, if one's car is stolen, used for robbery or kidnapping or any criminal activities, in the comfort of our parlour, one can call any police station in the country giving details of our BCMR, Smart card to the Police and all information of the stolen car will come out and contact will be made to the owner.
No faking of the BCMR, as no second party involvement in its procurement. You have to be present physically to capture all information about you.
At any police check point, no time wasting or harassment.  Present your BCMR smart card, with a flip on their hand held device on your smart card, if you are the owner of the vehicle, all necessary information about you will come out.
But if one claims that the said vehicle is owned, say by a friend, a relation, a flash of the hand device on the plate number will reveal the real owner, questions about one's relationship with the owner will be asked, if the questions asked correspond with the same information of the BCMR owner, then one is left to go but if there are contradictions, then more questions will need to be asked and cleared before one is allowed to go.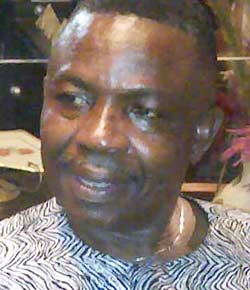 Let say, one's vehicle is stolen in Lagos and found either in Onitsha or Kaduna, with the new BCMR, the police will just call you and say your car has been found instead of reporting at the station, cause your basic data are fed in the central digital Center, that will now aid to know the real owner.
The former CMR, is analogue and abused.  The new BCMR is acquired once and not renewable.
I am convinced that this time around, let's give this new BCMR a trial, one is not ruling out any form of abuse of this policy, judging from our Nigerian factor, some people will always want to find loopholes to beat the system to their advantage.
I hope it will eliminate drastically the incidence of car snatching, kidnapping, armed robbery, murder, etc.  If the procedure should be made simple, as walking into any police station in the country or a designated centre, with all the facilities working with the fee of "three thousand and five hundred Naira", I hope so, then I will say let's give it a chance.
I strongly recommend aggressive public awareness campaign by the Police, using the print and electronics media, bill boards, hand bills.  This will go a long way to get peoples' interest into this laudable programme.
The Police should give a minimum of One year for people with the old CMR to key in while all new vehicles should come with the new BCMR at registration.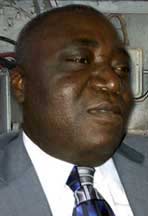 It exposes Nigerians to their personal data being compromised- Mr Godwin Idemudia, PHCN
Too many bio metrics have been done in this country without results.
The awareness of BCMR is not enough. It means nothing to me because it has not achieved any result.
With all the biometric here and there, it exposes Nigerians to their personal data being compromised.
It is just  another means of obtaining money from Nigerians – Francis Agoda, Comedian a.k.a. I Go Dye
The problem is corruption,which has brought hardship to Nigerians. The so-called BCMR is not what we need to fight crime.
The new plate numbers as we were told is a data based programme to check crime. It's duplication of duties, Police should synergise with FRSC.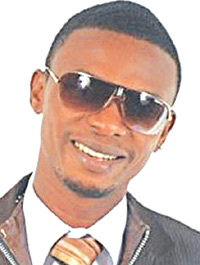 The real crimes are not committed with personal cars. It is just  another means of obtaining money from Nigerians under false pretense. Does the Police patrol vehicles have digital surveillance gadgets? No. So let the government provide social security first.
Let them provide social support for the unemployed,increase the budget on education and create equality before the law of the land.
Crimes are not committed most times with personal vehicles. The Police is not digitalized enough,they should provide CCTV cameras on our streets and express ways. Until the youths are engaged positively,the restiveness won't decline.
It is usually government policies that breeds criminality in the minds of the youths. If there's no work, no food, there can never be  security.
It is just a pure case of stealing by tricks- Dare Adeolubodun, political scientist
It is another government magic for us, helpless citizens. This is not our problem there are so many other issues to address that would in turn help to address the problem of insecurity in the polity.  Let them address issues of education, health, unemployment and many others instead of looking for cheap ways to make money off the hardworking citizens. It is a clear sign that the government cannot be trusted any longer. It is just a pure case of stealing by tricks.
It is a welcome development if.. Comrade Dave Chidozie, political consultant
The Biometric Central Motor Registration (BCMR) being introduced by the Nigeria police is a welcome development if it can be sustained, if it is for the purpose of having a database of all automobiles it will help checkmate crimes committed by automobiles, but if it is a way of ripping off the public it will go away like all other programmes with good intention but greed driven.
BCMR will promote technology and intelligence driven policing for crime prevention in the country;
It will reduce road accidents because drivers will be aware that they cannot go scot free if they commit traffic offence (mainly over speeding.
For the automobile owner the issue of police checkpoint wasting car owner's time will be a thing of the past because the BCMR have a device that can identify, authenticate the data and validity of every vehicles.
Subscribe for latest Videos