VICTOR  AHIUMA-YOUNG
SINCE November 2012, the Federal Government and electricity workers reached agreement on major labour issues regarding power sector privatization, yet these are not implemented. In this interview, the General Secretary of National Union of Electricity Employees, NUEE, Mr.Joe Ajaero, gives insights into the situation from the labour's perspective. Excerpts:
What is the situation with the government in terms of workers' benefits and other issues ahead of the transfer of the Power Holding Company of Nigeria, PHCN's assets to the private sector?
Well the position clearly is that the Nigeria Government does not have money to finance reforms and if they don't have money to finance reforms, they are taking certain steps and actions that are capable of derailing the process while at the same time they are trying to shift the blame to the workers. Negotiations were concluded since last year and on daily basis they have been making claims of when they are to pay or whether they have started paying.
Up till now nothing concrete has taken place.  Rather the meetings we have been involved in the last few weeks are meetings where they are trying to tell us that they don't have enough money.  So, I think if they don't have enough money we have to sit down and review the whole process and how best to go about it. But my own understanding as at now is that it appears Nigerian Government does not have money, and the proceeds from the sale of PHCN would not be enough to settle the labour liabilities in PHCN. So I think they should be more initiative and find out how best to go about this whole process.
But they are still pushing ahead with the terminal date for private sector to take over the assets of PHCN?
That is not even the major problem that we have. It is not even the takeover, you know that taking over is dependent on settling the labour issues and in the whole privatisation process, all over the world and as contain even in the Nigeria Privatisation Process, you can't take over the sector until all labour issues are resolved. So I would not know the extent they are pushing whether they want to take over without resolving the labour issues. Unless they want to do that, I can't see any serious effort so far from their side. Because, come to think of it, somebody has paid for 25 percent and 75 percent is still pending. So, if you now hand over to a person who paid for only 25 percent, in a situation where you even undervalued the sector to next to nothing, and then the person paid for only 25 percent, you start to wonder which type of process is this.
There are insinuations that labour is dragging the process backward?
When an agreement has been signed and we are at the point of payment, is it labour that will pay itself? So those insinuations, if you see anybody making those insinuations, know that the person must be a pure illiterates. Negotiations were conducted, agreements were signed and even in February every Nigerian heard the Minister of Labour saying they will start payment the following day. From February till now, you will be hearing either May, June from the same government, they have not paid. We were at the point of paying and they have refused to pay, so how is labour dragging it back?  Is it the labour that will pay itself?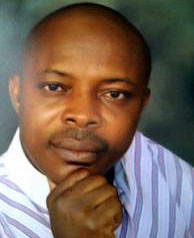 So, you see when people fail to do what they are supposed to do first, it has a tendency to bounce back. I have it in good authority that the government did not assess the implication of privatising PHCN. As at the time they were even asking us for negotiation, they did not know the cost implication, even some of the social implication is yet to be felt. The other day the Nigeria Labour Congress, NLC, came up with a release condemning tariff adjustment by PHCN, before long it will be unattractive for you to tell any investor who probably bought gas for 10 million not to sell it up to 10 million because he must remain in business.
As at today even PHCN is like it is receiving gas from gas companies almost free and if private individual now buys gas after selling electricity, such a person should be able to recoup the money for even buying gas. I am telling you that the cost of gas presently is almost higher than the cost of the tariff people are paying.  So, we should be brazing up for higher tariff. However, I told you once that the unions would not talk again on the issue and that Nigerian people would talk last. I want to maintain that position.
What about the issue of the contributory pension scheme, have your members subscribed to it?
Yes, we have subscribed to the contributory pension scheme, but it appears there is a deceit somewhere along the line and that is why we are going to engage them.  Any moment from now we are going to engage them in a show down because the power ministry is chronically deficient in terms of acknowledging letters. You know we have written series of letters on certain developments in the sector but they have refused to acknowledge them or address them. Now why did I say this? We ask our members to subscribe to the Pension Fund Administrators, PFAs, and they have subscribed to PFAs, in doing that, our agreements is clear.
In the first instance, we have the ones contributed maybe from 2004, the one Government is going to pay up, and the one that management is going to pay up with current contribution, that has been calculated.  Government has given the workers a kind of pay advise, every worker in PHCN now understands how much he is collecting and by extension how much will go into the pension fund. Now as we discuss, government wants to pay because the negotiation is in two components.
The one going to pension and the one the workers are receiving as cash. So, if you are receiving 10 million for instance and 6 million is going into your pension, and 4 million is coming to you cash, the government is planning to pay you 4 million cash and tell the whole world that they have paid.  We said no, the pension component should go into workers pension fund which they have opened and by the time government pays in workers will receive alert from the pension. It is not cash that they are receiving, when they receive an alert. When government now gets money it can pay the one that is cash. If government pays the workers cash and asks them to go and it does not pay the pension, it then means that the government has deceived the workers.
The government is not finding it funny and they wanted to eat our heads. That was when we realised that there was more to it. In the first instance, you have not funded the arrears and secondly, government is supposed to commence deduction.  Now they wrote a letter that deduction should be commenced, from June and we told them that they can't do that because the agreement we had was that government should pay up and then when we go into the private sector, the private sector pays 7.5 and the workers pay 7.5 percent. We equally agreed that government should fund it because the circular they sent government did not fund the 7.5 that management is supposed to pay. They now want to deduct the workers 7.5 and the circular equally said it should be paid into dedicated account. So, if i have a worker has his pin and he has opened a pension account why will you pay it into a dedicated account?
Those dedicated accounts who are the signatories to them? It then means that there are some plots behind all these. These are some of the problems we are having. The workers have pin numbers and they have subscribed to some of the PFAs, let us say Trustfund pension. Now their 7.5 and 7.5 of the management should go into that place. You can't say deduct it and pay it into a dedicated account why must it be so? Then say a worker's accumulation maybe 20 million or 10 million before, you have not even transferred that into the worker's PFA account and you are saying you will pay the worker this one that is cash, maybe gratuity and that he should go. I tell you, the main clash is still ahead. They are not handling this in good fate and it is really unfortunate.
How prepared are you to ensure that your members are paid their entitlements before new owners take all over?
Well that is where we are now. Already, we have given them an ultimatum to address some issues. One, we realised they were dashing some people promotions, even some they gave double promotions from principal managers to general managers or to assistant general managers, fine and good. The Ministry of power can give promotion from principal manager to assistant general manager, but then the normal promotion in PHCN takes place every June. Between June last year and June this year they refused to carry out that promotion exercise. Meanwhile, they are promoting people, which mean that promotion is not abolished. But the main workforce they refused to promote them.
Two, our agreements took effect from June 2012 and now because of their inability to implement these agreements between June 2012 to July 2013, there is 13 months service that is not computed. We are going to have a show down with them and that 13 months service is not National Youth Services to anybody. Now, we have 13 months outstanding, how do you compute this and add to workers entitlements? That is the issue that is on ground now. Nobody will tell you after working for one year, maybe you worked for 10 years before and you worked for additional one year plus and you say that one year plus is free.
We have written to the ministry of power and up till now they have not acknowledge the letter, rather the ministry of labour has sent a letter inviting us for a meeting  and we are not going to attend that meeting. The ministry of power should be able to address even a letter by replying us, to say we are not going to do what is in the letter. We have written not less than 10 letters that they have refused to acknowledge.