The former South African president, Nelson Mandela has been in a life support machine for the most of nearly one month he was admitted in a hospital.
The former president, who turns 95 later this month, was rushed to hospital on June 8 with a recurring lung infection.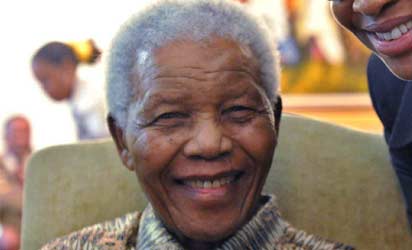 However, doctors treating him have disclosed that he was in a "permanent vegetative state" and advised his family to turn off his life support machine.
"He is in a permanent vegetative state and is assisted in breathing by a life support machine," said a court filing dated June 26 and obtained by AFP Thursday.
"Rather than prolonging his suffering, the Mandela family is exploring this option as a very real probability," read a filing from the family's lawyer, relating to a dispute over the final resting place of Mandela's three children.
However, this piece of advice by the doctors are generating mixed reactions. While some agree with the medical experts, others insist that the life support machine should not be removed until the ailing icon shows enough improvement. What do you think? Should the machine be switched off?