By VICTOR AHIUMA-YOUNG & FRANKLIN ALLI
•Oil mills in Kano close down •Lagos, Jos, Port Harcourt mills on verge of collapse
•Labour, LCCI, producers lament
WAIVERS granted to a few highly placed individuals by the Federal Government of Nigeria to import refined vegetable oil, Soya bean meal and related products, have put local vegetable oil and other associated manufacturers on the verge of total extinction. Already, all the oil mills in Kano, including Nigeria Oil Mills, Kano Oil Mills and PS Mandrid located in Bompai Industrial Estate, according to Financial Vanguard's investigation, have closed down with over 20,000 direct and indirect jobs lost.
In Lagos, Jos and Port Harcourt, where there are also oil and related mills, while some are just managing to survive, others are already making arrangement to close down and begin direct importation.
One of the byproducts of vegetable oil mill is used for animal feed by poultry farmers.  The irony of this pathetic situation is that while the Federal Government openly and publicly speaks of its resolved to encourage local industry, in secret and under closed door, it gives waivers to political associates and cronies to import and make cheap money, undermining local production.
According to investigation by Financial Vanguard, two leading vegetable oil producers with mills and farms in Lagos and other parts of the country, have not only scaled down their production, but are finding it extremely difficult to sell their vegetable oil and other associated products despite producing the best health friendly vegetable oil in the market today.
Same problems are being confronted by mills in Jos, Port Harcourt and the South Eastern part of the country because of cheaper imported product brought into the country due to government's policy inconsistencies.
Encouragement for local production
For instance, the Federal Government recently, through the Federal Ministry of Agriculture, while stressing government's determination to encourage local industry, declared that it remained resolute on the high tariff of 35 per cent import duty imposed on Crude Palm Oil, CPO, to grow the agricultural sector and the economy.
The government spoke through the Minister of Agriculture, Dr AkinwumiAdesina, during a visit by the Coalition of Oil Palm Value Chain Associations, including the National Palm Produce Association of Nigeria, NPPAN, the Oil Palm Growers Association of Nigeria, OPGAN, the Plantation Owners Forum of Nigeria, POFON, and the Vegetable & Edible Oil Producers Association of Nigeria, VEOPAN, who came to advise against lifting or reducing the 35 tariff on CPO.  Some so-called stakeholders in the food sector had alleged insufficiency of oil palm produce in the country, calling on government to lower the import duty on the product.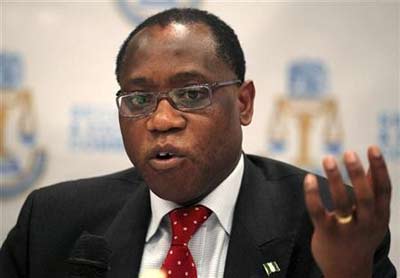 They claimed the tariff was "inhibiting the growth of multiple industries, including biscuits, vegetable oil, margarines, cereals, crisps, sweets and baked products, washing powder and cosmetics," and that it would create ripple effects on multiple industries and, in the long run, cause higher food retail crisis. However the Coalition accused the faceless stakeholders in the food sector of sabotaging the economy through the proposal by Malaysian Palm Oil Board using some Nigerians as fronts to establish tank farms in three Nigerian ports of Lagos, Port Harcourt and Calabar to import palm oil from Malaysia among other proposals.
According to the Coalition "As we speak, the oil palm industry is in distress because the Nigerian government has not responded to the policy onslaughts of Malaysia and Indonesia. The policies are geared towards Nigeria patronising them rather than attaining self-sufficiency in palm oil production. Since the first quarter of the year, we have witnessed increased importation of crude palm oil and refined products into Nigeria, which has crashed the domestic trade. The critical issues that we like to bring forth on this visit are the two debilitating issues of waiver and CPO imports through ETLS. These have become the two duties to killing our oil palm industry."
The Coalition urged the government to revoke all existing waivers and stop further granting of waivers to import CPO forthwith; apply the exemption clause in the ETLS regulation to levy imports from West Africa on the same tariff as applicable to imports from other regions; assist smallholders with bulk storage facilities, especially in areas with considerable smallholder clusters; and exempt large-scale plantation development from income tax to enable.
Responding, Adesina, said: "When the issue of waivers came up for rice, Mr. President was under enormous pressure to grant waivers for importations. He didn't give the waivers. Today, Nigeria is on its way to self-sufficiency in rice production. We have to do the same with the palm oil industry.
"The fact that we are having a discussion on whether we should lower the tariff, so that we could be importing, makes absolutely no sense. Some make a case for those who need palm oil for processing. We are already paying a higher price because we have rising unemployment in our rural areas; we are spending hard-earned foreign exchange in importing. We are paying a higher price and the livelihoods of rural areas producing palm oil are threatened. We are paying a higher price because the naira is weakened anytime we are importing."
Emphasing that he was against reduction of tariff from 35 per cent, because every country must do what was in its interest, he added "We cannot revive our rural areas if we are opening up our markets for everyone to dump every junk. The issue of ETLS is of great concern. ETLS in the region is to expand trade, but every country must do what is in its interest. We should be producing and exporting into those countries. We should not be using those countries as transit areas."
Import waivers
Contrary to the above, the government has allegedly continued to grant waivers to few individuals as political patronage to party members and loyalists. One of such waivers was granted to a company (name withheld) with reference number BO/R.10260/107 to import 250.000 metric tons of refined vegetable oil to supposedly cushion the effect of climate change and floods.
In another of such waivers, the letter from the Finance Ministry to the Comptroller-General of Customs, with reference number BD/FP/TT/42/G/I/214 read among others, "In order to cushion the present effect of the scarcity and high price of essential raw materials for feed production in the country, His Excellency, Mr. President has granted approval for a concessionary rate of 0 per cent duty and 0 per cent VAT on importation of Soya Bean meal for poultry consumption by poultry farmers with effect from 1st March to 31st December 2013."
An official of the Nigeria Customs Service, NCS, in Apapa ports, told Financial Vanguard in confidence, that rate of waivers NCS receives monthly is mind bugling and that mostly the beneficiaries are party faithful and bigwigs.
Creating unfair competition — LCCI
Lamenting the harmful effects of waivers to local industry, Muda Yusuf, Director General, Lagos Chamber of Commerce and Industry, LCCI, noted that one of the major challenges faced in the Nigerian economy was the arbitrariness and impunity that characterised the management of economic policies, saying that import duty waiver was one of such abuses.
He said "LCCI is of the view that waivers are detrimental to the economy in a number of ways. It creates a condition of unfair competition, giving one economic player an edge over others. It leads to huge revenue loss to government.  Even the Customs high command has severally lamented the adverse impact of waivers on revenue."
"It results in the perpetuation of a rent economy and it weakens the moral authority of the political leadership to curb corruption since waivers is a variant of corruption. It is incredible that this is happening as only about a year ago the Coordinating Minister of the Economy, Dr. Ngozi Okonjo Iweala, assured the nation that government has put a stop to waivers; and that if it becomes inevitable, it would be sector wide, not for a single company."
Killing vegetable/edible oil sector — VEOPAN
Similarly, Chief Okey Ikoro, National Chairman Vegetable/Edible Oil Producer Association of Nigeria, VEOPAN, who expressed the view of the Association, said the issuance of waiver for importation of Vegetable/Edible Oil into Nigeria is gradually destroying the sector.
"The Federal Government has in 2011 granted waiver to a few companies to import Vegetable/Edible Oil into the country; these companies has continued to use these waivers up till today, under the guise that the total metric tons granted to them has not been exhausted as the waivers they claim has been renewed to enable them exhaust same," he said.
According to him, this singular act coupled with the massive importation of vegetable/edible oil through our neighboring countries under ETLS (ECOWAS Trade Liberalization Scheme) at zero duty has completely grounded the vegetable/edible oil sector of the economy, lamenting that "companies are closing down, while some are retrenching staff as they can no longer sell their products. This has also resulted in dis-investment on plantations, which is expected to boost the national total output of palm oil."
Grounding surviving companies— local producer
Dr. Simon Okolo, Chairman, New Era Group, whom one of his companies is operating in the local vegetable oil industry, described waiver as "gravely devastating to the economy."  According to him, import waiver on vegetable oil is a tacit move to ground the few companies in the country that are still into vegetable oil production. "Waiver is not only injurious to the economy, it's a mockery of government's agricultural revolution , diversification of the economy from sole dependence on crude oil export to export of agricultural goods and finished manufactured goods," he said.
Also, PZ Wilmar, a new entrant into the sector with its brand of edible oils, Devon King's Vegetable Oil, which is already in the market, said apart from waiver, there is also threat of smuggling. "Influx of non-registered oils (with NAFDAC) from the porous ECOWAS borders with exorbitant cost of production in Nigeria are the major challenges we face."
The company said its entry into the palm oil and vegetable oil production sector was as a result of research carried out by the company, saying "Our research tells us that Nigeria women feel very let down by the quality of cooking ingredients available to them. Cooking oil is often unhygienic, contaminated and unhealthy. We believe Nigerian mothers deserve more.
"The oil that is produced from our world class refinery will always be 100 percent pure. We will be launching a wide range of consumer packs to suit all budgets. "Over the next few years, the company will be investing over a N100 billion in the project. We will develop 50,000 hectares of plantations creating 12,000 direct and over 33,000 indirect jobs to various skill levels."
Two years ago, PZ Cussons and Wilmar International, Asia's leading agric based firm, entered into a joint venture and created PZ Wilmar Limited to revive the palm oil industry in Nigeria by investing in new plantation and refining facilities.
Vanguard gathered that the N10 billion palm oil refinery is capable of processing 1,000 tons per day.
Labour demands abolition of waivers
Reacting, President of the National Union of Food Beverage and Tobacco Employees, NUFBTE, Lateef Oyelekan, called for a total end to import waivers, warning that such waivers in the Food Beverage sector, undermines both the national economy and the health of citizens. He appealed to the Federal Government to cancel such waivers immediately as they were not only killing local industry, compounding the unemployment and insecurity crises in the country, but also putting the health of citizens at risk.
According to him, "these import waivers, we have discovered, are mostly given to political associates and cronies to make quick money for political activities to the detriment of national economy. The waivers do not create jobs, but kill jobs because importer no matter how big cannot employ a maximum of 10 workers nationwide to flood his or her imported good in the market and can destroy the entire local industry and throw thousands into the jobless market and the booming crime industry.
"The food and beverage sector, especially in the vegetable oil sub-sector is a very delicate and critical sector. Vegetable oil has a very short life span and can become dangerous to human consumption in a matter of months after production, meaning they could be nearing expiration by the time they arrive here with almost 99 percent contamination rate and pose a very high health risk to consumers."
"Not long ago, several containers of imported processed tomato were discovered to be contaminated on arrival at the Nigerian ports, but also, had only three months left before expiration. Only God knows what would have happened if the product had entered the market undetected. We have consistently continued to argue that our local producers have the capacity to meet our need and also the West African sub-region. The government must encourage the local producers who are adding value to the economy and should not be suffocated out of business because the more they produce, the more they create jobs and keep many more idle hands out of the streets and crimes."
Importation of food not defendable-Oshiomhole
Throwing his weight behind local manufacturers last month, Edo State Governor, Adams Oshiomhole, reiterated what he had persistently preached against as a labour leader, that no country desirous of making economic progress relies on importation.
Comrade Oshiomole who spoke in Benin City, while hosting representatives of the Stallion Group, who visited to him, said "Nigeria's importation of food cannot be defended.I am not particularly excited about the importation of rice. For me, Nigeria has no business importing rice. If1 have the powers, I will prohibit rice importation. A nation's consumption should reflect its ability and Nigeria importing food cannot be defended. We have the capacity to produce enough rice not only for our own consumption but also for export.
"The appropriate policy should be one that induces people like your group to produce here rather than import rice. It does not require much effort to import and in terms of our long term development strategy; we must move away from import-based to production-based economy and create jobs for our people. So, I will be more excited discussing further how you can be involved in the production rather than providing incentives for you to import more rice. We must review these policies as they apply to importation."