By Dele Sobowale
"Seek home for rest for home is best", Thomas Tusser, 1524-1580.
It was almost nineteen years ago when my first article appeared on the pages of the Sunday Vanguard. But, even before that first one came out, a policy decision had been made about this page. Because the Federal Government looms so large and the states are, by comparison, midgets, the focus will be on issues which are federal or national in scope – with only occasional stop-over to address state or local matters.
That policy remains in place. However, even the ancient mariners, the adventurers, if they don't perish on the way, eventually lounge for home. I am from Lagos State, on both sides of my family. So permit me a stop-over in Lagos. Actually, although, the two issues to be discussed are now generating a lot of debate only in Lagos State, each of them might arise in any other state.
One is a matter here and now; the other is futuristic for many states – but eventually the latter will end up at the National Assembly; sooner or later. Permit me to put my cards on the table on both initiatives – I support them and will willingly pay the price of my support. Since I have never been a card-carrying member of any political party, nobody should send me a rejoinder accusing me of partisanship – as objective readers will soon discover. Any political party can, or should, implement both.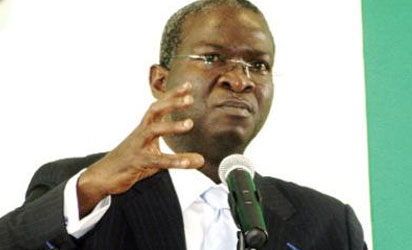 Lagos State recently opened a new ultra-modern bridge, linking Lekki Pennisula to Ikoyi, two high-brow areas of the State. Because, the new bridge is very close to the toll gate on the Lagos-Ajah-Epe road, but it will provide a quick exit to hundreds of thousands of people who would want to avoid the congested tolled road, users of the new bridge are obligated to pay higher tolls than those on the main road.
For instance passenger cars on the road now pay N120; those choosing to use the bridge are required to pay N250. Without toll gates on the new bridge, Lagos might as well remove the first toll gate since all traffic will be diverted to the new. Because, there is a suit pending in court on the matter, I hope the observations that will follow will not amount to contempt of court. As an economist, it is my general belief that Nigerians expect too many government services to be provided free. But, the basic training of every economist had taught us that, "There is no such thing as a free lunch".
For that matter, there was never such a thing as "free education". That was a political gimmick which was used to divert people's attention from the fact that the taxpayers were/are paying for the education. From so-called free education, governments at Federal and State levels had moved on to donate "free health services, free eye glasses, free lunch etc". It is all a colossal lie. The citizens pay for everything.
Once that truth is accepted, the next most important thing is for citizens, through their elected officials to determine which services will be provided without direct charge i.e fees being paid, and which will attract surcharge. To me, it has amounted to fiscal policy madness for Federal and State governments to make every highway or bridge toll-free. Not only are the people of the state, both heavy users and light users, forced to pay for the construction, they are also required to pay for the repairs and maintenance.
But, there is something inherently unfair about that system. Like most car owners, I have only one car; my wife also has one. Julius Berger, Dangote Group of Companies, NNPC, the ENERGY Group, Flour Mills, to mention a few, operate over one thousand vehicles each and they spend more hours on the roads and being heavier cause more damage. Quite clearly, making all roads toll-free constitutes more of a SUBSIDY to the operations of the fleet-owners than individuals with only one car.
Both, the single car owner and the fleet owners collectively are allowed to cheat the majority without cars. So, why should some roads, especially the major highways and bridges not be tolled? The users, including my wife and I, should repay the cost of construction and bear the cost of repairs for as long as the roads remain in use. That way, we will construct more roads and keep them in better shape. Having crossed "Fashola's" new bridge, saving over one hour in the process, I regard the toll on cars a clear bargain. I will use it as often as necessary.
Finally, while still on roads, I strongly feel the Federal Government and the states should selectively introduce toll roads in order to generate more revenue and to make the repair and maintenance of the roads more affordable. The Finance Commissioners, who meet with the Federal Minister of State for Finance, every month, just to share oil money are not thinking. One would expect all of them irrespective of political party to one day present a joint proposal to their governors in this regard. Some states stand to make fortunes out of this.
Cremation of corpses was recently passed into law in Lagos State – the pace-setter state in this regard. It is an idea whose time had come several years ago. That Lagos would be the first state to confront the inevitable was also predictable. This state, which occupies less than half a percent of the landmass of Nigeria, is home to about fourteen percent of the citizens.
Most of those who die here, are buried here and the cemeteries are full. Yet no community in the state is ready to donate land for the establishment of new burial grounds. In Lagos metropolis, Ikoyi, Abari, Atan and Apena have been recycling vaults for over thirty years. We are at the breaking point.
Furthermore, but for the divine presence of so many Moslems among us, Lagosians alone would probably have depleted all the timber in Nigerian forests. De-forestation, which had accelerated with increasing numbers of corpses is one of the causes of increasing annual floods. Nigerians in general, and Lagosians in particular, are drowning themselves with escalating use of coffins. Again, we are at the breaking point. We might actually reach a stage when there would be no wooden coffins to be bought at any price.
The Government of Lagos State has my full support on this matter. The problem they will have is to find locations for the crematoria and to obtain funding for them. If they can overcome those obstacles before I go, let me be the first volunteer for cremation. It is more economic and I don't want to add to Nigeria's problems – now or in the future – if I can help it.
SS MUTINY: PDP'S SHIP OF COUNTERKEROUS ELEMENTS — 1.
"No man will be a sailor who has the contrivance enough to get himself into a jail; for being in a ship is being in a jail, with a chance of getting drowned..", Dr Samuel Johnson, 1709-1784.
Being a member of the PDP, the largest party in Africa, is becoming increasingly like being in the largest ship ever built – with the chance that you might be dead before you hit the water. The TITANIC, once declared as "the mightiest ship ever built, and, God himself cannot sink it" went down on its maiden voyage taking thousands of passengers with it.
At least the Captain and crew of the TITANIC were not engaged in a "free for all fight". Captain, crew and passengers of the ship branded PDP are engaged in the worst from of riot never before experienced by any ruling party in the world since politics started in ancient Greece. And sooner, than later, it will get deadly.
Delesobowale.com