By Adekunle Adekoya
THE information technology revolution that is gradually achieving traction in the country is not only commendable, but has led to optimisation and greater efficiency in the delivery of services by several government agencies.
Some of the agencies of government whose services have embraced ICT, especially in the educational sector include the examination bodies — JAMB, NECO, WAEC, and the various professional examinations and certification bodies. It is commendable that masive paperwork which signposted their services in the past have been replaced by online, real time platforms which have eliminated a lot of errors and miscarriages.
For instance, examples existed of students who had other peoples'results foisted on them, largely as a result of the analog format of testing and results collation and recording in the public examinations systems. To our great relief, much of these problems have vaporized as ICT-driven solutions got adopted.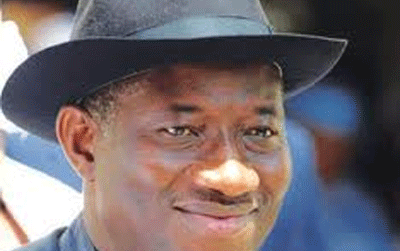 Thus, it was with much trepidation that the public accepted the news of government's plans to scrap JAMB and NECO. I agree totally with the effort to downsize government; with nearly 600 ministries, departments, and agencies, it is just a matter of time that the chicken roosts with the cost of servicing the mandarins that man them.
But of all these nearly 600 MDAs, why start with JAMB and NECO whose operations are getting more and more automated daily? Do we know the spin-offs in job creation in the ICT realm that automation of their operations have brought about?
If JAMB alone winds up today, have we factored in the number of scratch card sellers that will be affected? Do we have a census of the business centres whose operations will drop as a result of lesser patronage, with consequent implications for job holders? I am aware that when the universities start running their own admission shows as it was in the days of yore, those initially affected will revive.
My argument is that we could start downsizing government by starting with commissions and other MDAs whose functions simply overlap and dovetail into each other. I believe it is not an accident that government has moved by starting with MDAs in the education sector. That sector indeed has a number of regulatory commissions headed by mandarins who are simply feeding fat on the resources of this country.
My own take is that we can have a National Education Regulatory Commission, which can efficiently execute the mandates of the National Universities Commission, National Board for Technical Education, National Commission for Colleges of Education, Universal Basic Education Commission, National Commission for Nomadic Education, and the National Commission for Adult Education, Mass Literacy and Non_Formal Education. All these separate commissions can be collapsed into departments under the proposed National Education Regulatory Commission.
I am of the opinion that we should do things with a sense of caution. Sure, the Oronsaye report should be implemented, but the timing and scheduling, as it affects education sector MDAs, just as one UTME is around the corner, is not auspicious. Even as we downsize government, we must plan it, so that the shocks don't give us headaches.
We can do that by scrapping non-IT compliant MDAs.