By  ONOZURE DANIA
A  Lagos-based couple, two weeks ago, got what they did not bargain for when an Ikeja Magistrate's Court ordered the remand of  their 7-year- old ward (name withheld) at the Child Correctional Center, Yaba,  while the only suspect in police custody was granted bail.
The victim was  allegedly  raped several times by three men: Kassim Mohammed, 43, Oluwatobi Daramola and  James Aniekan.
The  Magistrate, Mrs E. B Daudu of an Ikeja Magistrate court granted the application of  the police prosecutor identified as Anthonia  for the rape victim to be remanded in the Child Correctional Center because her guardians could not take proper care of her, which made her vulnerable to sexual assault.
The  Magistrate  however, released one of the suspects, Tobi, on bail. It took the kind intervention of the Deputy Chief Registrar of the Lagos High Court, Mr A.O. Isaacs for the Magistrate to temper justice with mercy by releasing the  victim to her guardians after spending nearly the whole day at the correctional center.
According to the little girl, the police prosecutor, Anthonia, whom she described as the 'fat woman' accompanied her to the remand home and threatened that her people would not see her again.  The little girl said that she was shown a cell with no windows at the Correctional Centre, and she was threatened that she would be locked there for five days.
Mohammed, Daramola and Aniekan were said to have allegedly defiled the little girl serially between July 2012 and January 2013.  Daramola and Aniekan, were said to be about 21 and 19 years old respectively although, they claimed to be 17.
The victim's ordeal  in the hands of the suspects, started when she was  only 6 years old.  Two of the suspects,  Daramola and Aniekan were arraigned at a magistrate's court in Lagos for alleged defilement. The arraignment of Daramola, was held weeks before that of Aniekan.  Tobi was arraigned on a one- count charge of unlawful sexual intercourse with the hapless little girl.
The charge sheet reads; "That you Daramola Oluwatobi 'm' between July 2012 and January 13, 2013 at Idowu Egba, Ikotun, Lagos in Lagos Magisterial District had sexual intercourse with one girl "f" aged 7 years and thereby committed an offense punishable under section 137 of the Criminal Law of Lagos State of Nigeria, 2011."
The victim who lives with her aunt and her husband at 2, Oladipo Close, off Lawani Ogunle Street, Greenland Estate, Isheri area of Lagos, narrated what she had suffered in the hands of the men.
"My uncle (her aunt's husband) and I were going to the shop. Tobi saw us. He then greeted my uncle. I also greeted him. The next day, my uncle told me to stay at home, eat and do my home work. My uncle said he would be back at home very soon that he wanted to go and collect money from his shop.
"When I went  downstairs to buy biscuit, Tobi saw me. He greeted me and said, "Fine girl, how are you?' I said 'fine." He asked if he could buy me anything and he bought gala and  a bottle of coca-cola. He then asked me to show him our house, which I did and later when I was in bed and about to sleep, Tobi came into our  house.   He played football with me and left.
"The next day, Tobi, James and one small boy came. They put their fingers inside my bum-bum (that is they thrust their fingers into her private part). The next day, Tobi and James came again without the small boy. They now put their wee-wee(penis) inside my bum-bum(private part).  Another day again Tobi came with Kassim, Kassim was holding a knife and a pack of Five-Alive and gala.
"Tobi left but Kassim used his wee-wee on me. He said that if I shout he would kill me with the knife. When Kassim had finished, he said I should show him my bathroom. I showed him and he bathed. After bathing, he said I should bring a glass cup.  He shared the five-alive. He gave me four rolls of gala while he took two.   He told me to throw the empty pack of five-alive into the dustbin.  Kassim left after he had made sure that  I discarded the empty pack of the juice into the dustbin."
The victim  who has gotten used to being violated sexually every day was relieved temporarily as she escaped being abused the next day by the suspects, as she went  on holiday.   "The next day, I did not see Kassim because I went to my aunt's sister's place at Igando on  holiday."
It was however a temporary relief for her because the sexual assault continued when she came back from the holiday.
"When I came back from aunt's sister's place. I was sent on errand by my aunt. On my way, I met Kassim who asked after my uncle and aunt. I told him they were around. Kassim now said that I should enter his house.  The next day I wanted to go and buy biscuit for Chibuike my little brother (the aunt's son), Tobi saw me and asked that I should follow him to his house.  He threatened that if I refused, he would make sure I got lost and so would not see my parents again.
"I followed him out of fear while carrying  my two-year old cousin along.    Tobi defiled me once again using his male sex organ.  When he finished, he told me to go and bathe in his bathroom, but I left with my brother to buy the biscuit.   My aunt asked me why I came back late. I told her that there were many people that wanted to buy things from the Mallam (the man selling provisions).  I did not report all these things to my  aunt and her husband because Kassim threatened to deal with me if I mentioned his name."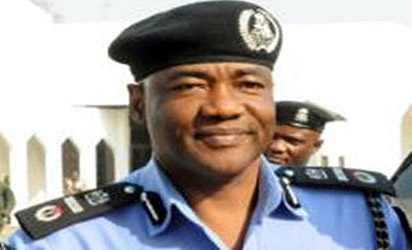 Narrating her own side of the story, the victim's aunt simply called, Ngozi, said when the ordeal of her little niece started, she was in Abuja where she went to give birth.  She said she was in Abuja between June and August last year, and even had to return to Abuja for medical attention because  she developed  complications after she had given birth through Cesarian operation. While  she was away, she said the victim was left in the care of  her husband and a cousin.
She said it was in January this year, while she was going through the little girl's clothes that she discovered that two of the little girl's under wears had blood stains, then she suspected that something was amiss. She then persuaded her neice until she told her about James who worked in a barber's shop nearby. She said the little girl also told her that James defiled her and threatened to deal with her if she revealed what he had done to her.
She said, "Immediately, I called my pastor and told him what happened. He called one of the members of our church who is a policewoman. The woman said I had to come down to Ikotun Police Station to officially report."  After the police had interviewed the girl, they got James arrested.  The father of James was trying to defend his son that he could not have defiled the girl since he, the father, is a pastor.  However, James was detained and arraigned  before an Ikeja Magistrate's Court, where he was granted bail.
According to Ngozi, James confessed that he did it. He, according to her, even wrote a confessional statement at the police station. But James's father allegedly maintained that he made the statement under duress.
Unfortunately, while this was going on, her guardians did not know that she had been raped several times by  more than one person.  "It was two weeks later that we discovered that there were others. I heard my two-year old son ordering the girl to lie down in bed. I wondered how a two-year old boy could talk like that. So, I asked her where the boy learnt that.
"She was just staring at me. I insisted that she answers me. It was then she told me it was one Tobi that said that to her and that the little boy was present when he did that.  I started shouting and asked if the boy was watching as Tobi defiled her. She said yes that  Tobi ordered him to look at the dressing mirror in his room, she told me about Tobi and Kassim."
However, Ngozi said the police were reluctant to arrest the suspects stating that Tobi's parents went as far as alleging that she wanted to extort money from them while Kassim's wife claimed that her husband was not in Lagos.
According to Ngozi, the police were no longer working in our interest even when Tobi was arraigned before a Magistrate's Court presided over by Mrs. E. B Daudu.  She said what really galled her and her husband was when the police prosecutor identified as Anthonia who was supposed to be working in her interest, made an application for the rape victim to be remanded in the Child Correctional Center at Yaba.
The prosecutor claimed that the application was necessary because the guardians could not  take proper care of her. This, she said was what made her vulnerable to sexual assault.  To the chagrin of the plaintiffs,  Mrs. Daodu granted the application while she released Tobi on bail.
Meanwhile, the family of the victim who no longer has any trust in the ability of the police to prosecute the three suspects is making efforts to get the Lagos State Government to take over the case from the police.