By Adekunle Adekoya
AS I wrote in the last take of this column, mobile number portability (MNP) service is now live in Nigeria, after a public launch of the service in Lagos last Monday at an event powered by telecoms regulator, the Nigerian Communications Commission.
Again, by way of reminder, MNP is a service that allows a subscriber to move away from a network and still retains his/her number. The process is called porting. If you are currently on Network A, and you want to move to Network B, technically you are porting out of Network A and porting in with Network B. Don't forget that hitherto, networks are easily recognizable by their National Destination Codes, which prefixes the network's number plan.
So, we all know that 0802, 0803, 0804, 0805, and 0809 are Airtel, MTN, Mtel (an obituary?), Glo, and Etisalat respectively. In the new scheme of things, it will no longer be that easy to identify a network with the prefixes as, for instance, a subscriber on 0804 can decide to move to 0809.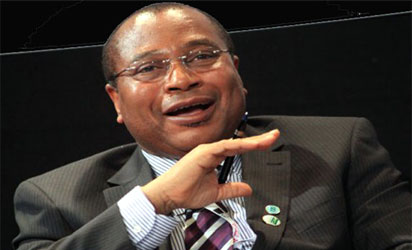 If Mtel (defunct NITEL's GSM unit) were in business, a subscriber with number 080423148780 can move to Airtel or Etisalat or MTN or Glo with this number, and it would still ring, but it can be seen that there is no unity between 0804 and the others on that network. So in future, a mosaic of numbers will be on the networks as subscribers port in and port out.
Again, as I observed in last week's take of the column, some expectations will bottom out, while entirely new ones will replace them. By this I mean MNP may not manifest changes or happenings that are generally expected, and the reasons are not far-fetched. One is that Nigeria is unlike any other country in the world; it is a market that presents with its own special set of dynamics that are completely unpredictable.
Already, users of the telecoms services here carried as much as three or four handsets about; they had lines from all the networks, the reason being that if one is not going, another might go, as we like to say. So, will someone who already has three lines, or four, which he/she carries about bother to port in or out?
Methinks people will just stick with the network they think is giving optimal services while still carrying about their three or four handsets. Again, there are people in this market who have all the four lines for other reasons altogether.
One, they can afford to buy handsets and keep the lines charged. Then, as they gather contacts, they ensure that they are saved in a particular handset. So, for such people, all Glo contacts are saved on the handset with Glo line, MTN contacts saved on the handset with MTN line, and so on!
Yet there are people who use a network for a particular service. There exist subscribers who never make voice calls on a certain network but use that network only to access internet! Still, there are people who just like gadgets, can afford them, and love to sport them.
In short they like to show off their 'latest'! So such people buy lines from MTN, Glo, Airtel, and Etisalat and put each in the latest models of Samsung, Nokia, BlackBerry, and HTC smart phones money can buy! When such people visit you, the first thing they do is unload their handsets on your desk (if at work), or on the centre table (if at home), so you can see and appreciate!
These and more are some of the dynamics that make our Nigerian market a unique one. The next few months will reveal how MNP will fare.