BY the time this column comes your way next week, Mobile Number Portability (MNP) service would be live in Nigeria. The service was supposed to be launched a month ago, but for some reasons, the industry regulator, Nigerian Communications Commission forwarded the planned launch from the initial March 22 date to April 22.
Many of our people still do not understand what the service is all about; all I can say is that they should keep faith with their favourite news media — be it radio, newspaper, or television. Suffice to say however that MNP is a service that allows a subscriber to change networks without changing number. Magic? No! By August, it would have been some 12 years that the Nigerian telecom revolution took off when MTN and Econet rolled out services. Many of us, having rediscovered the capacity to talk, hitherto stifled during the years of military rule, rushed out and bought lines.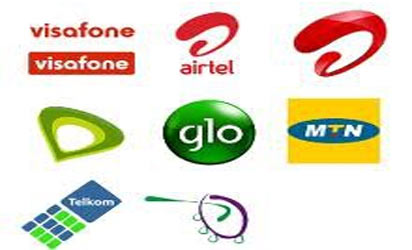 I remember with nostalgia that many of us bought lines with handsets for as much as a whopping N30,000, which came with N6,000 airtime! And at the time, there was this thing called "validity", remember? That meant if you didn't use your airtime within a set period of time, you lost it. All that seems far away now, not so? Over the years however, all of us have become associated with at least one number, though most of us carry at least two or three lines about. That's Nigeria for you, not so?
The line we have been associated with most of these past 12 years have thus become part of our identity. With SIM card registration, the role and place of our phone lines in identity management further became cemented. Before, if a number begins with 0803, you know that's MTN, no mistake. If it's 0802, it's Airtel, 0805 is Glo, and 0809, Etisalat. Now all of them have number plans starting with 081, it's a bit more difficult to know which network it is, until it rings.
Therefore, the Mobile Number Portability Service will enable us to migrate away from a network whose services we are no longer pleased with to that of another one that thrills us. The goodness of MNP is that you retain your number. Further, if you want to move away from a network, nobody can stop you, while the network you wish to join is equally duty bound to accept you.
But I think as far as helping raise quality of service, MNP will be a multi-edged sword that will cut in any direction, depending on the situation.
If for instance, because it is felt that a network's services are bad it suffers an exodus, it could actually happen that the remaining number of subscribers are the optimal for the network's infrastructure, and it suddenly begins to offer "good, reliable services."
Conversely, networks that receive migrants from others may suffer "overloading", and the quality of their services may thus drop. Meanwhile before MNP, these could be networks hailed for good QoS! So, migrating subscribers are advised to look before they leap; the frying pan they are running away from in their network may become an inferno that will burn them in the new network. The next few months will show whether MNP will help QoS or not.