Drums are bound to be rolled out from April 27, as practitioners in the Nigerian film industry celebrate the industry at 20 in grand style.
The celebration is coming weeks after Nigeria's President, Dr. Goodluck Jonathan, hosted practitioners  to a special dinner at the State House, Marina, Lagos, early this month.
At a press briefing last week, Heads of Nollywood guilds disclosed that the celebration will last for four months.
Following the programme of activities released by the coalition, the celebration will commence on April 27, with a media flag off, featuring Nollywood stars' parade, mini documentary presentation, best of Nollywood films, insight into Nollywood at 20 events, interactive session with the press and invited guests. A special anniversary Jumat service will take place on May 3 and a non-denominational church service on May 5, which will hold in a major Mosque and Church respectively to thank God for the journey so far.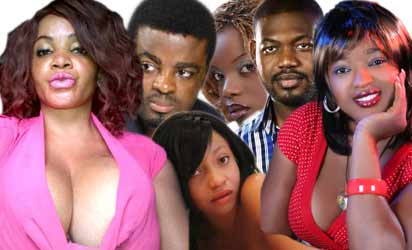 Apart from the anniversary raffle draw, there will also be CSR activities such as coaching clinics, visits, social work, fundraising and donations to the less privileged. The celebration will also feature screening of Nollywood classic movies in collaboration with electronic media owners, with a workshop for both members and the general public. There will also be a launch of appeal and trust fund for practitioners, while a novelty match will take place between Nollywood and other VIPs.
Also, plans are being hatched to stage a special anniversary film festival and commemorative film, while the celebration will climax with the Nollywood Gala at 20, featuring award presentation to deserving practitioners.
In her address,  president of Actors Guild of Nigeria (AGN), Ibinabo Fiberesima noted that, "Mr. President recognised Nollywood's contribution to Nigeria's economy in addition to re-branding of the country's image, youth empowerment and employment. Now, Nollywood wants to celebrate 20 years of a motion picture revolution. This grand celebration, which promises to showcase our people, pride, possibilities and culture tagged Nollywood at 20, will begin on April 27, 2013."