By Adekunle Adekoya
Earlier this month, penultimate Monday to be specific, the Federal Ministry of Communication Technology came out with what we now know as the Microwork for Job Creation Initiative. The first phase of the initiative is tagged NaijaCloud, and the ministry elaborated that it is "the starting point to a longer term involvement by private and public sectors in Nigeria around Microwork and Elancing technologies and capabilities."
Further, the ministry stated that the objectives of the initiative, among others are to "increase Microwork and Elancing awareness among Nigerian workers and businesses; facilitate interactions between the International Microwork and Elancing leaders and the Government of Nigeria and the Private Sector; provide an array of action plans and strategic actions for the Government of Nigeria to evaluate and implement in the medium_term; and put Nigeria in the Elancing and Microwork worldwide map, as per previous experiences in India, Bangladesh or the Philippines.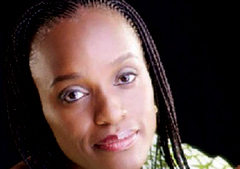 As we all know, the world is shrinking daily, as advances continue to be made in the technology of information and communication. Thus, it is now possible to open an office in Alaska, with workers you have never seen, or are ever likely to see, in Siberia, Kazakhstan, or Papua New Guinea. Tasks are alloted to them, which they execute, and you pay them; everything is done electronically.
Put simply, by the time Nigerians are fully aware of the potentials of cloud computing, the reality would have sunk home that as it is in the advanced nations, you can live anywhere in Nigeria and work anywhere in the world, without leaving where you live! The beauty of this cloud thing is that almost everybody in every profession can benefit since ICT has invaded and taken firm traction in every profession.
In layman's terms, the legion of unemployed Nigerian youths are a veritable pool of "cloud labour" waiting to be employed by "cloud employers"! All that is needed is the relevant training in the use of a computer and internet access. If this thing catches, and there is no reason why it should not, it is a veritable window of opportunity for our notorious Yahoo boys to turn coat and go legit. Besides, honest Nigerians will get employed, while others can augment their income by participating.
As Mrs Johnson said, the opportunities abound in what is called Micro Work and E-Lancing. Micro Work comprises Micro Task and Macro Task, while E-Lancing comprises Simple Task and Complex Task. Workshops have already been held to acquaint those interested, but it would be nice if the Ministry can see to it that more workshops are held in many other parts of the country, preceded by appropriate publicity efforts to create as much awareness as possible.
Since broadband is key to the success of this initiative, I urge the Minister and all other authorities, including stakeholders to do all in their power to hasten actualisation of the Nigerian broadband dream. Somehow, we'll get there, good governance or not!