By Dele Sobowale
"A truth that's told with bad intent; beats all the lies you can invent". William Blake, 1757-1827. (VANGUARD BOOK OF QUOTATIONS p 254).
The two chorus teams, those singing the hymn called by ex-Minister, Dr Obiageli Ezekwesili, and those rendering, off-key, the tune in support of President Jonathan, would like unwary Nigerians to believe that their verbal media slugfest is a contest between "good" and "evil". It is nothing of the sort.
This is not a case of "saints" and "devils"; it is a contest between those who took us to the cleaners between 1999 and 2007, and those who are screwing us now. The latter started in 2007 and have not stopped. Nobody who was, or, is, a member of any of the governments should attempt to fool us by issuing half-truths and plain falsehood to the media. Dr Ezekwesili will not enhance her personal reputation by admitting she was a member of the gang that ruled for eight years between 1999 and 2007.
Dr Ezekwesili started the altercations, and, she had asked for a debate between herself and the incumbent Minister of Information – in my view, a professional dissembler, graduate of University of Jos. Any media house accepting to host such a debate should engage me as the moderator because this one calls for an unbiased umpire. So far, all those who have contributed to this controversy had taken sides.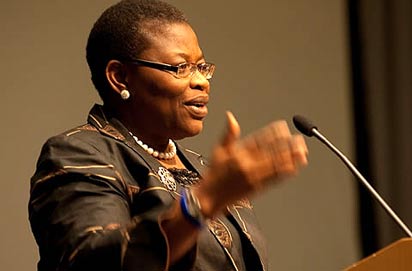 The opposition political parties, civil society groups etc had swallowed Dr Ezekwesili's words hook, line and sinker. That is expected from My Fellow Citizens; whereas at Unijankara, we always "wonder how many fools it takes to make the term My Fellow Citizens" (Horace Balzac, 1799-1850). Meanwhile government supporters and the PDP had left the substance and are, characteristically, chasing shadows.
The sum total of their defence comes to "we met only $40-something billion in the kitty not $67 billion". That sounds like the kid accused, in a "face-me-I-face-you" house, of stealing six chunks of meat from the neighbour's pot of stew who replied, "I am not a thief, there were only four chunks of meat when I opened the pot and emptied it". The Minister of Information has not told us what they did with what they met in the reserves.
Collectively and individually, most commentators have failed to take the first step required of any objective public analyst and commentator—they didn't ask Dr Ezekwesili to prove that the government of Obasanjo, which she served, actually left $67 billion in foreign reserves, which Presidents Yar'Adua and Jonathan preceded to "squander".
Allegation has never been considered sufficient reason to condemn anybody until there is proof to substantiate it. Until the former Minister substantiates her claim; it remains a rumour; and a wicked one at that. Let me hereby warn her supporters, nobody should send me a text message or call unless they have proof to offer in support of the claim of $67 billion thrown away. Only fools do that sort of thing. I don't suffer fools gladly on important matters.
Let me start by drawing the attention of the former Minister to the book, PDP: CORRUPTION INCORPORATED, part one of which is now in print. If she dares to read that book, published by me, she would be ashamed to have been associated with the government of Olusegun Obasanjo which developed the template for (mis)management of public funds since independence. Three examples will be sufficient, out of the thousands available on record, and, which unlike Dr Ezekwesili's allegations against Yar'Adua and Jonathan, are based on rock solid facts.
Perhaps the best place to start is with the Abacha Loot, locally and abroad. The last decree signed by General Abubakar Abdusalami, was Decree 53 on May 26, 1999. In it the Federal government announced the forfeiture of money, houses and businesses corruptly acquired by Abacha, his National Security Adviser, his Chief Security Adviser as well as his son. After that the Federal government mounted pressure on the Swiss government which returned about $5 billion from the Abacha loot illegally held in that country. Till today, there has been no account rendered to the nation by Obasanjo about the recovered loot.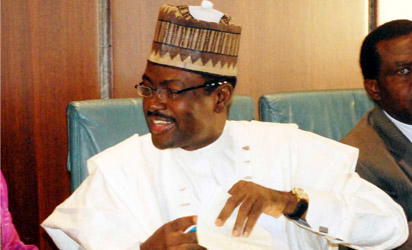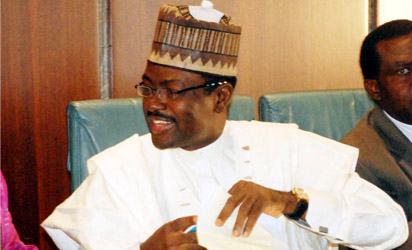 Even if Dr Ezekwesili wants to argue that she was not in government until 2004, she cannot make the same claim about the next two examples. The first was the Petroleum Development Trust Fund, PDTF, scandal which broke out when Obasanjo and Atiku were at loggerheads. OBJ as everybody, but his servants in government knew, wanted a Third Term.
Atiku also wanted to exercise his rights under the 1999 constitution to contest for the Presidency after Baba Iyabo might have completed his two terms. One of the most dramatic arenas of conflict was the PDTF. After trying everything else to get rid of Atiku, the former Vice President was accused of looting the PDTF – based on spurious and biased report submitted by Malam Nuhu Ribadu, ex-Chairman of the EFCC.
Thereafter an Administrative Inquiry was ordered by the former President, headed by the former Attorney General and Minister of Justice, but, including Dr Ezekwesili among other cabinet members to look into the PDTF account. Predictably, the kangaroo court of Obasanjo's Ministers heaped all the blame for mismanagement and looting of the PDTF account on Atiku and a motion was moved at the Federal Executive Council, FEC, meeting to expel Atiku from the weekly FEC meeting.
First, the former VP contested the legality of the Administrative Inquiry in court and won; then the Senate proceeded to probe the PDTF account after Malam Shehu Garba, a small Napoleon, took on the Federal government with his factual exposures. In the end, the Senate established at least N269 billion of PDTF money mismanaged by OBJ plus billions more for which there was no proper account. All these are partly documented in the book, PDP: CORRUPTION INCORPORATED.
From the Senate probe, which was only partly reported in the book, it was clear that for every finger Atiku was alleged to have dipped into the national soup pot, Obasanjo scooped with two hands.
So, on PDTF, Dr Ezekwesili, as a Federal Minister and one of those who voted to oust Atiku from the weekly FEC  meeting, while ignoring Obasanjo's greater involvement in the scandal, was at the time an accessory to the atrocities committed by her boss.
Finally, the most annoying part of Dr Ezekwesili's assumption of righteousness, on behalf of the government she served, had to do with her expectation that Nigerians will be awed by her declaration of $67 billion left by Obasanjo and wasted or embezzled by Yar'Adua and Jonathan. Virtually all who have blindly supported her, without asking questions, are guilty of not putting on their thinking caps before rushing to the media. The truth is Obasanjo's government, instead of $67 billion, that administration should probably have left nothing less than $100 billion in the kitty. Where is the rest?
QUOTE OF THE WEEK
"It is a classic case of disinformation coming from a man suffering from a very low self esteem…Abati is a liar". Femi Fani-Kayode responding to Dr Reuben Abati, Senior Special Adviser to President Jonathan.
What a heavy price to pay in exchange for money, power and position. Abati a liar? An icon of journalism a liar? God help us.