By SIMON EBEGBULEM
BENIN — GOVERNOR Adams Oshiomhole of Edo State, said, yesterday, that the appointment of Major Lawrence Loye (rtd) as Permanent Secretary was a deliberate "shock therapy" to jolt the civil service back to action.
The governor, at the swearing-in of Major Loye, said the appointment was based on merit.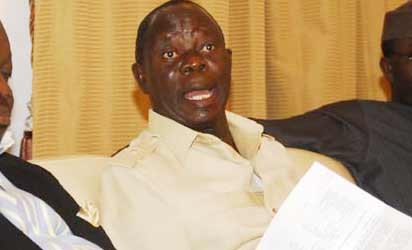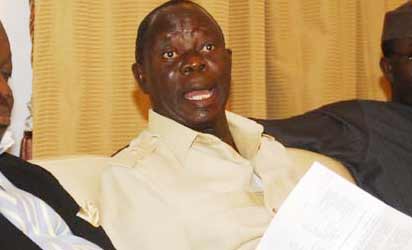 He said: "The appointment of Major Loye is deliberate, it is the most potent indication of the fact that it is no longer business as usual. For us to take Edo to the next level, we cannot use outdated tools to drive digital changes. It is now business unusual. It is not how close you are to the governor that will determine the position you hold, but your competence, who you are and what you are capable of doing.
"Those who are aware of the changes in the state know that Major Loye has been a driver of those changes beginning with Akpakpava Road, Airport Road, Siluko Road and several other locations in the state. Ordinarily, these are responsibilities vested in the Ministry of Land and Survey. They know what constitutes right of way, they know what is an illegal structure, but they also choose to look the other way when the illegal structures were being erected.
"I had to sidetrack the Ministry of Land and Survey to bring in a Major, who had no knowledge of land matters to try to enforce the right of way and to clean up those illegal structures. Those who said it was not possible to expand Akpakpava Road are now driving through the road, courtesy of Major and myself."