Skye Bank Plc has again demonstrated its commitments towards development of indigenous capacity in the oil and gas sector with the provision of finances for the Pan Ocean Oil's Ovade-Ogharefe Gas Processing Plant, Oil Mining Lease, OML98.
The Ovade-Ogharefe Gas Processing Plant was designed as a carbon emission reduction project with the capacity of delivering 200mmscf/d of dry gas to the domestic gas market for power generation and industrial development. The Gas Plant is located in the Ovade-Ogharefe area of the Niger Delta Region.
Reputed as the largest in West Africa, it earns carbon credits for its operations under the Clean Development Mechanism, CDM of the Kyoto Protocol, where its operations were reported and established.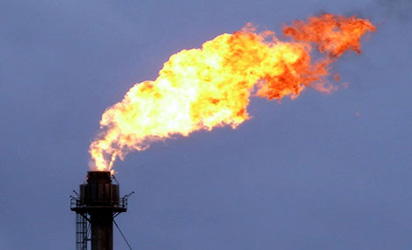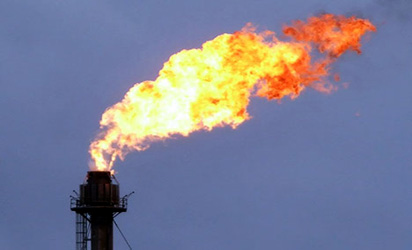 Pan Ocean initiated a CDM certification for its gas utilization project as part of its contribution to improving Nigeria's image as a green oriented country in line with the United Nation's Kyoto Protocol.  With the CDM, reductions in greenhouse gas emission from projects in developing countries are registered and monitored under the United Nations Frame work Convention on Climate change, UNFCC, and sold to developed countries that have limits for their emissions.
With the highly capital intensive nature of the oil and gas sector, Skye Bank provided finances to support Pan Ocean Oil in the realisation of the project.
Pan Ocean is the operator of the OML 98 under a 60:40 Joint Venture with the Nigerian National Petroleum Corporation, NNPC. Skye Bank provided funding for Pan Ocean's 40 percent equity under a Joint Venture with NNPC.
The Executive Director, Corporate and Investment Banking, Skye Bank, Mr. Timothy Oguntayo, said the funding to Pan Ocean Oil was another demonstration of the active supports of the bank towards actualising the Federal Government's local capacity and content in the oil and gas sector.
He noted that the gas plant would not only benefit all stakeholders but also improve Nigeria's environment rating.
According to him, among other things, the plant will ensure zero routine flaring in all areas of its operation due to the adopted modularized plant concept which makes the plant expandable for additional gas finds in her concession areas.
He added that Skye Bank's partnership with Pan Ocean has been credited with the company's success in processing gas which could have been flared from its gas processing plant.
Rather than flare the gas emanating from its operation, Pan Ocean processes its gas in compliance with the carbon credit scheme of the UNFCC for which the company was qualified in February 2009.
Experts have identified hindrances to the development of the oil and gas industry in Nigeria to include high capital requirement, dearth of critical trading infrastructure, low manpower and poor defining rules.
Oguntayo reiterated that despite the challenges associated with oil and gas finances, Skye Bank would continue to support committed Nigerian investors who have defied the odds by making substantial investments in the sector in order to raise the Nigerian flag high.