By Henry Umoru
ABUJA — AHEAD of tomorrow's election for a Chairman, Board of Trustees, BoT, of the ruling Peoples Democratic Party, PDP, the party said, yesterday, that no aspirant for the position had been endorsed by anybody or picked from any quarter.
In a statement, BoT Secretary, Senator Walid Jibrin, also warned aspirants against what it termed campaign of calumny in desperate moves to become the chairman of the board, saying that the contest was not a do-or-die affair
The fight for the BoT chairmanship started following the resignation of Chief Olusegun Obasanjo on April 3, last year.
Jibrin's statement read: "I want to confirm that the preparation for the process that will led to the emergence of the PDP BoT chairman is in full gear. I will present the full list of contestants to the board to enable them decide accordingly. I want to assure that up till today nobody has been picked and no screening has taken place.
"Meanwhile, I will like to confirm to you that insinuations created in some quarters that I shall step down wes blatant lies and used by a contestant to garner cheap popularity in a desperate bid to become the BoT chairman by all means.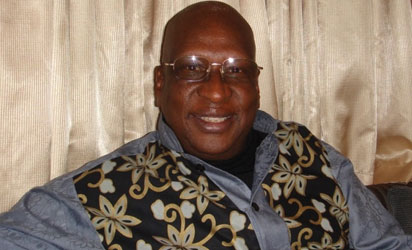 "I was duly elected in conformity with the provision under BoT in the party Constitution, Part Nine, Section 32, Subsection 1, under A, B, C, which specifically says that the Board of Trustees shall elect Chairman and Secretary from its members and that when elected, they will serve a period of five years and no more.
"That is to say that the position of the Secretary was declared vacant after the resignation of Governor Abdullahi Adamu and that vacancy was duly filled by authentic and legitimate election held.
"The insinuation, therefore, that I was completing a tenure for Abdullahi Adamu is dangerous and reckless and a sign of lack of full knowledge of how the party and BoT operate.
"May I cease this opportunity to advise contestants not to make the campaign a do-or-die affair and never to apply the campaign of calumny in a desperate desire to become the BoT chairman.
"We must accept that the BoT is a concern of the party that need a man of high integrity, honour and respect. He must be a man without any blemished record of any kind. He must garner respect of all Nigerians. The constitution of the party further clarifies that membership of BoT shall reflect the federal character of Nigeria. Every zone must be adequately represented especially in the case of chairman and secretary.
"Finally, I want to make it abundantly clear that I will never step down or resign my position of secretary because I was duly and unanimously elected by 98 members of the BoT and I have since been endorsed by my North Central Zonal Committee including all the governors and legislators in the zone."